The Tobias Invasion: The pandering that I see evangelicals do is so sickening and egregrious, I am beyond being able to express it. But the Bible denounces this behavior, from the pages of Genesis to Revelation. No where is sychophancy, which panderers are guilty of, approved. Nowhere! When someone is not righteous, you don't see men of God in the Bible bowing to him and commending him! That person is rebuked--or the man of God is guilty too, complicit with him in his unrighteous acts.
Yet today we see the panderers out in full force in the evangelical ministries. They seem to want to outdo each other, pulling their robes up over their haunches, to bow and scrape before every celebrity who comes down the pike. Oprah and Dr. Phil, two celebrities from the corrupt world system of entertainment, are feted and adored and allowed free access to Christian TV! Why are they so approved, when these two individuals promote everything non-Christian and even anti-Christian I can name and the Bible hates? Why?
It is the Tobias Invasion we are witnessing. Tobias, an unrighteous heathen, because of his connections with members of the priestly or temple personnel, is given a room in the Temple for his use and lodgings. This happens while Nehemiah is away, back at the court of the Persian king, attending to state matters there as the king's chief minister. When he returns and finds this ungodly heathen installed in a Temple chamber, he is furious, and rightly so. Tobias, by his presence, defiles the Temple, which is supposed to be holy and to be kept holy by its guardian priestly class. Nehemiah throws the bum out, kit and kaboodle. Sofa, chairs, bookcases, dishes, blankets, bed, pillows--out it all goes with him into the street! Bad rubbish is thus dealt with, and he was bad rubbish! Nehemiah would not allow the holy to be mixed with the unholy. This happened during the rebuilding of the walls of Jerusalem and the restoration of the 2nd Temple.
Was this the first time the holy was mixed with the unholy? Hardly! The Jews had a hard lesson to learn in this matter. But we do too! Today we mix the holy with the unholy, when Dr. Phil goes on Daystar and plugs it to the viewers, using his worldly reputation to advance Christian TV. WE DON'T NEED YOU, DR. PHIL, TO SUPPORT CHRISTIAN TV TO THE WORLD! YOU ARE DOING CHRISTIAN TV NO SERVICE AT ALL. RATHER, YOU ARE DEFILING CHRISTIAN TV. Shame on Marcus Lamb and Joni Lamb for allowing this to happen. They see no difference between him and Christ, apparently. They do not see him as an unholy man, which he is. They draw no line between their Christian ministry and the satanic world system--but God does! The Holy God of Israel does!
Other Christian ministers have spoken so commendingly of Oprah too, which is the same thing--mixing the holy with the unholy. Shame on them too! What kind of message is this sending to the people of God, that such practices are okay with God? They will never be right with a Holy God!
This sin goes back to Cain originally. Cain mixed the unholy--his sin-stained offering--on the holy altar of God. He thought it was okay, and would be accepted as okay by God. He was dead wrong. God let him know it, and then what did Cain do? He didn't repent, he got furious. Since he couldn't attack God, he attacked his innocent brother, who had been approved by God by offering a right sacrifice on a holy altar to God. For that Cain hated Abel, who was approved and made holy by his sacrifice, and he murdered him. So mixing the holy with the holy was committed by Cain and led to murder.
We see this sin in Nadab and Abihu. Heard the old Brylcream Hair Oil expression, "A little dab will do you!" In there case, a little dab of fire carried by Nadab and Abihu, kindled in their censors from "strange fire," which was not the perpetual fire in the Tabernacle that God called holy but fire from another source--that unauthorized, unscriptural fire was impure in God's eyes, and He struck them dead before the sanctuary.(Lev. 10:1).
We also see this sin in King Asa, who was a righteous man until he decided he was so great a king and so good a man that he could do what only the priests were commissioned and anointed by God to do: operate as a priest only could in the holy place of the Temple. The priests knew this was an outrage against God, absolutely forbidden, so they put their lives on the line and moved together, making a wall of flesh and bone in front of the approaching king. They rebuked him, and tried to prevent him. But he wouldn't be stopped by anyone human, he was so arrogant. He went into the holy place with his unholy offering, and he came out a leper! Leprosy to cover him as sin of rebellion and blasphemy had covered him! That was God's response. It is amazing God did not strike him dead on the spot. That was mercy, just striking him with leprosy for the rest of his days. Up to then he had been a king of illustrious deeds and reputation. Now he had to bear the curse of leprosy in the eye of all his pitying people. How sad! God had blessed him above so many other kings, but that was not enough. He had to try to rob the priests of their duties and privileges, and for that he paid a very terrible price, though his life was spared.
Tobias in the Book of Nehemiah has already been mentioned. We can pass on to our time, and we have mentioned Dr. Phil's current "lodging" in the studios of Daystar, Christian TV, and making endorsements for it on Daystar (not to mention his face appearing on Joni Lamb's credits for her "Joni" program). Both are highly commended on Christian TV channels, TBN and Daystar, in the most shameful way. They are not commendable! Despite their do-goodism, they are primary promoters of the pagan, anti-Christ, hedonistic, secularist society and culture that is defying God and His true Church today. Yet they have been given the endorsement of these chief TV ministries and networks. Shame on the Crouches and the Lambs for this, for mixing the holy and the unholy, and I hope it from ignorance, not knowingly! But pity the day they ever meet up with the likes of the Prophet Nehemiah, I would not like to be there to see their hair flying (for he was known for plucking out beards and punching the people of God when they got out of line). But, mercifully, they will not meet him first, they will meet their own conscience in the dead of the night sometime, and be rebuked. They will cry and get right with God, hopefully. They will have a chance, with only the Holy Spirit speaking to them from the Word, to repent and change. If they do so, they do not have to be taken to the woodshed by God, but if not, then it will be at the Judgment Seat of Christ. Please pray for these saints. They have blended with the pagan culture and world system in ways our grandparents would not have imagined Christians doing--but it is so common nowadays. Too common! But it will not be right, no matter how many do it.
OUR WORD ON THE LAST 100 DAYS OF HELL ON EARTH FOR AMERICA: With the inauguration of Barack Hussain Obama to the presidency (actually it has been made the a Leftist America's chief toilet stool, all decorated up to look like Liberace's in his heyday) of America, the color of the alert system went to Red and has remained there these last 100 days (Red for communism ascendent in his administration, red also for the imminent danger of major military and terrorist attack from Muslim terror groups and regimes and Russian and South American dictators).
Americans have not woken up to what really happened when millions of them chose Barak Hussain Obama and the Democrat Party for both the White House and the Congress. They are twin disasters, such as we witnessed on 9/11 in the Twin Towers of New York getting mortally struck by Muslim terrorists flying airliners full of jet fuel and many passengers on board.
All those who threw in for Obama the American Messiah in the last election did so to elect a black man (though he is self-hating, half-Caucasian), proving they were racists. Perhaps all were infected by this racist component, but certainly most or all voted for Obama because he promised them Big Government largesse and programs (the old southern Plantation System in its Democrat Party makeover), license to commit immoralities of all kinds, and, lastly, a nebulous but catchy sounding "hope" and "change"--hope and change being the opposite of anything President Bush and the Republicans had accomplished in Bush's two terms.
I believe that is a fair assessment of his promises and why people voted for him. I have heard the reasons given by his supporters, and could have left something out. Unionism is another motive, perhaps, but that can go under the heading "Big Government" and its handouts and favors.
All these voters did not care a whit about his immoral character (sit 20 years under the foul, scatological preaching of a Rev. Wright and you have got to be immoral), and his lack of basic credentials and experience (despite his being a senator in Washington for 100 days or so, and before that being a member of the Illinois state legislature, and also his teaching as a professor or guest at various lefttist venues in universities and colleges). He is perhaps the most unqualified president America has ever had. But all this did not matter in the last election. His grinning charisma and relative youth (vis a vis the white haired, aging Sen. McCain), his deep voice, his ability to read a teleprompter as though he were not using a teleprompter, and his "black race" which was actually only half black at best, his constant mantra about hope and change, all provided him the winning combination, and leftist-leaning Americans then perceived him to be the president they wanted. If this is not so, then would a balding, paunchy, Caucasian with a high, reedy voice in his place spouting the same telepromptered things have won against the flat, lacklustre campaign of a watered down "maverick" such as John McCain? Of course, not!
So much for politics. We cannot be saved by politics, the last election was lost by Christians and evangelicals and conservatives due to reliance on politics, so what can we do spiritually in the aftermath of this unqualified disaster for America? How can this monster be stopped from tearing America's free market economy to pieces, rendering our military defences null and void, and then, after unilateral disarmament and deactivation of our missile defense systems and arsenals, allowing our enemies from abroad to sweep in for the final kill?
This very morning I was pondering this question lying on my bed before I rose for the day. I thought of the vision given in the summer after I had prayed and prayed, agonizing over the coming election which was all the time tilting in Obama's favor as the dismal McCain weakened his chances by disavowing conservatives and attempted to play conciliator instead of campaigner. The day I saw McCain throw the ardent Israel-promoting and advocate for Jews, John Hagee, who had endorsed him, "under the bus" in a fabricated charge of racism hurled at him by Democrat in the press trained in character assassination, I knew that this Republican candidate (despite his war record as a P.O.W. was a broken man without the needed moral backbone for the job as president and was not going to make it, even with his surprising, desperate choice of Alaskan Governor Sarah Palin as his running mate. AT the time I believed McCain would pay dearly for this, and he cert ainly did. Millions of Christians like me, I believe, thought twice about voting for McCain and even withheld their votes. He did all he could to put us down, thinking that "moderates" and "independents" would suffice for him instead of us--well, we know he was thinking, it was fatally flawed. And whatever enthusiam in conservatives was temporarily injected by adding Sarah Palin was not enough to swing the majority vote back to McCain. I gate up trying to convince a McCain supporter that Palin's name on the ticket would mean anything. Obama rode in triumph with McCain retiring in defeat, millions like me saying, "Good riddance!" while crying real tears for America, lost to the very domestic forces that aim most to destroy America.
The vision showed a remnant of people struggling for their lives as they were being assaulted on both sides by titanic waves of the surging ocean. It seemed it was all over for them. They would never make it across the narrow spit of rocks on which they were marooned and find safety of some kind. They were going to be all drowned! In the very moment when the waves were poised to sweep them all away to drown in the depths a single prayer burst from my chest as I lay asleep, transfixed by the terrible peril I saw about to sweep over those people, "Don't let them die!"
That prayer (even though it was not a pious-sounding prayer) shot like a thunderbolt instantly into the heart of the storm assailing the little band of people on the narrow ledge of rocks and in a moment the storm visibly retreated. The storm and its danger was over. These people's lives were miraculously saved! God had delivered them from destruction!
I awoke right at that moment, when I saw the waves pulling back, the long lines of spray recoiling back away from the people. I could take no more anyway, I had seen they were being delivered. But what did it mean?
I knew pretty much all it meant. I had been praying a long time, specificaly, for my country America. I knew all along and could see that America was poised on the edge of the sword, about to be destroyed. The coming election was the pivotal point for this nation, whether it would escape destruction, or whether it would choose to go down into the pit. Well, we know it chose to go down into the pit.
In the weeks and months since that time, I have seen nothing to overturn my understanding of that vision. If this vision is true, then these things are also going to happen. This is God's deliverance coming for us. Man cannot deliver us. Read Psalm 118, which I read in this connection today. God wants me to speak a word of hope to you and also myself today. Here it is:
Psalm 118
Oh, give thanks to the Lord, for He is good, for His mercy endures forever.
Let Israel now slay, "His mercy endures forever."
Let the house of Aaron now say, "His mercy endures forever." Let those who fear the Lord now say, "His mercy endures forever."
I called on the Lord in distress, the Lord answered me and set me in a broad place.
The Lord is on my side. I will not fear. What can man do to me?
The Lord is for me among those who help me; therefore I shall see my desire on those who hate me.
It is better to trust in the Lord than to put confidence in men.
It is better to trust in the Lord than to put confidence in princes.
All nations have surrounded me, but in the name of the Lord I will destroy them.
They surrounded me, yes, they surrounded me, but in the name of the Lord I will destroy them.
They surrounded me like bees; they were quenched like a fire of thorns, for in the name of the Lord I will destroy them.
You pushed me violently, that I might fall, but the Lord helped me.
The Lord is my strength and song and He has become my salvation.
The voice of rejoicing and salvation is in the tents of the righteous; the right hand of the Lord does valiantly.
I shall not die, but live; and declare the works of the Lord.
The Lord has chastened me severely, but He has not given me over to death.
Open to me the gates of righteousness; I will go through them, and I will praise the Lord.
This is the gate of the Lord, though which the righteous will enter.
I will praise You, for You have answered me, and have become my salvation.
The stone which the builders rejected has become the chief cornerstone.
This was the Lord's doing; it is marvelous in our eyes.
This is the day the Lord has made, we will rejoice and be glad in it.
Save now, I pray, O Lord; O Lord, I pray, send now prosperity.
Blessed is he who comes in the name of the Lord! We have blessed you from the house of the Lord.
God is the Lord, and he has given us light; bind the sacrifice with cords to the horns of the altar.
You are my God, and I will praise You. You are my God, I will exalt You.
O, give thanks to the Lord, for He is good! For His mercy endures forever!
I am sorry, but this promise does not help the unrighteous and give hope to the unrighteous, it is addressed to the righteous in Christ. The unrighteous in America will suffer all the consequences of their sin, rebellion, violence, and wicked choices in the coming days of trial. They may be all destroyed in the nuclear bombings of our major cities, the mass starvations and disease and casualties of all kinds that such bombings and the shut-down of our economy and all distribution of vital goods and services successful, nation-wide attacks would cause. I do see for certain that this scripture promises us that the righteous remnant will survive, due to God's mercy and His mighty work of deliverance.
This mighty work of mercy and deliverance equals the parting of the Red Sea and the deliverance of the children of Israel from Pharaoh's army. I also prayed I would not die before I saw with my own eyes the glory of the God of Abraham, Isaac, and Jacob. If this vision is a true vision from God, I shall see His glory, equal or even surprassing what Moses and the children of Israel saw. God Almighty intervened and destroyed Pharaoh in His stupendous feat of commanding the Red Sea to part so that the Israelites could cross it on dry land, then commanding the waves to close back over, trapping and drowning the Pharaoh's whole army. God Almighty will intervene in the coming days, perhaps in Obama's time on the throne of America, to deliver a righteous remnant in America from all the assaults of our enemies, foreign and domestic, as they move in for the kill.
Truly, I can rejoice, and I do rejoice! God is merciful, faithful, and all-powerful. What he promises us, He can and will perform! His Word declares our sslavation and our deliverance and His victory over all the forces that are coming against us to wipe us off the face of the earth. God will save a righteous remnant here in America, though all the cities erupt in flames and radioactive dust clouds after suffering the taking away of all our Constitutional liberties by an authoritarian regime headed by Barak Hussain Obama and his followers. God will save a righteous remant who hold fast to His word and His commandments and continue living holy before Him while the society plunges deeper all the time into immorality and dissipation and riotous living, just as the courtiers and their perfumed, jewelry-draped concubines did before the fall of Babylon and the violent death of Belshazzar regent-king of Babylon.
God is not willing that any be destroyed. He will call all in America to repentance, being anxious to save them to the last minute they have opportunity to respond to the Gospel. But multitudes will perish; it certain, if the vision I had was a true vision. I never before experienced such a tremendous vision. It was beyond anything I could have imagined, though I have a good imagination. It inspires terror in me, but moreso does it inspire hope and rejoicing. It tells me that God will step in, when it seems all is lost, and pluck the righteous remnant out of harm's way. How? When? We shall see. I shall see. For I believe it is going to happen in God's time and way.
Are you truly living for God? Are you faithful, as the Bible defines faithfulness? Or are you a child of Satan, working evil deeds, ensnared but yearning to be free. The Good News is for you: you can be free! You can be delivered. You can be made a true and righteous child of God. You can escape the coming destruction of America. Simply confess your sins to the Lord Jesus, as many as you can identify, but just confess, and then simply ask His forgiveness. Ask him to make you his true child, and that He be your Lord and Savior now and forever. Surrender you life, your everything, to him. You cannot change yourself. Ask him to change you to be his instrument, holy and useful to Him. Get in the word after you do this, thanking him day after day, and reading his word daily, and go seek out and attend and become part of a Bible-preaching church that doesn't leave out the Cross and accountability before God for sinning. Ask God to direct you to the right one. He is the Good Shepherd. He promises to keep us as His sheep and protect and guide and nourish us. His strength is ours whenever we claim it. He alone can bring us to the Celestial City which gleams afar. And He cannot fail, even when our heart and flesh fail. Cast yourself utterly on Him, and He will do all you cannot do. Trust God, when all the world is trusting man for deliverance, and God alone will come through, saving you while they all perish.

The most recent incredible "gaffe" of the White House and Obama regarding the Statue of Liberty photo-op flyby of the President's Air Force 1 or 2 747 jet (he has two, which fly at the same time he goes anywhere) is something we must take note of. Though I used the term "gaffe" before regarding this incident, I do not believe it was a mistake, merely a "gaffe" or regrettable incident, but on the other hand it was fully intended to happen.
This is a telling incident, if we can determine its true meaning. Of course, as in previous "gaffes", the White House is denying categorically it knew anything about it (this is Barack Hussain Obama's ploy of choice, time after time), though his Military Office located at the White House scheduled the flyby! The White House is not that large an establishment that they all don't know what everybody else is doing there--hardly the case! Obama has to be informed about his two presidential twin jets, at all times, for they are a prime part of his travel plans and schedules and trips. No accident occurs, it is all planned. So Obama again has lied to the American people. He had to know about this particular trip, but true to his lying nature he did not take responsibility (a lifelong trait of his, always playing the racial victim and pushing off responsibility for his own mistakes and wrong-doing by saying "he didn't know," "but would look into it," and "get to the bottom of it."
With his denial, that meant that someone else down on the pecking order, the head of the Military Office in this case, will be stomped on publicly, when it is clear that Barak Hussain Obama is the one responsible and should take full blame.
I heartily detest people like this, don't you? It is shameless. Obama punishes others for what he alone ought to take the blame for its happening. It is Obama's ship, he is the skipper at the helm, no one else. The captain doesn't know what his own vessel is doing? Give us a break! He knows full well! He has proved again he is nothing but a lying devil. The secret service can record every word of it, for they know themselves that Barak Hussain Obama is an inveterate liar. He lied all through his campaigns, he lied in his books, he is lying in every speech he makes, he lies continually. Lies are a way of life for him. Lies made him president. Why should he stop lying now? Naturally, he will continue lying as long as he has script writers who are as good at deception and lying as he is able to deliver their lies. He owes everything to his lying so well to one and all. He is a son of the Greatest and Original Liar, Satan. He therefore has an inexhaustible source of new lies at his disposal. He will never run out of lies, until God Almighty says "Enough!" and bags this odious Obama and his sychophantic adminstration and hauls them like the rubbish they are before the Great White Throne.
The only question is, why on earth would he authorize this flyby, when they knew in advance that to send a 747, even with advance warning to some New York authorities, would terrorize many in Manhattan who would see this plane flying low near the Statue of Liberty and figure it was another terrorist missile heading straight for them.
Radio talk hosts won't venture this explanation, but I will. Obama has such contempt for the American people and the people of New York who suffered so much in the 9/11 catastrophe, and at the same time has so much pride in himself, that pride and contempt motivated this behavior of a royal despot, Pharaoh Obama. He loves power. He loves also to parade the powers of his office, to show everybody who's in charge now whether they like it or not. This was just one little way he chose to remind New Yorkers of that fact: he is their lord and master, he holds the power of life and death over them. They think, as he views them, they are again smug and secure high up in their gleaming towers of capitalism (and does he ever hate Capitalists and Capitalism!), but one look at that 747 flying on the same route the terrorists used to strike down one of the Twin Towers will suffice to humble them.
He is such a megalomaniac he is somewhat surprised when a lot of folks outside New York get upset too, and enraged that people should be treated this way by his stooges in the White House. It means little to him, just another expression of his presidential perogatives, as he views it. All he intended was just a little diversion. It is just a little amusing incident, he feels. Actually, he feels very little these days, if he ever did feel anything. He is a cold macherel of a man, scarcely feeling anything human--why should he? He is a stone dead soul, dead in his sins, with this intellect of his poisoned and perverted by his Marxist and atheistic teachers in college and university not exactly dead yet but substituting for a working heart and regenerated in Christ spirit.
Doesn't it concern you that a man so heartless as to authorize the flyby of the Statue of Liberty, for a useless photo op they did not need of his presidential 747, should sit in the Oval Office determining the destinies of three hundred million Americans? It concerns me! I would rather see a janitor in that chair than him! One decent, humble man would do a good job--rather than this high and mighty Obama who has crawled out of dens and holes in Kenya and Hawaii and Chicago where only God knows the locations. No facts about his true provenance carry any credibility, since all access to them has been restricted by Obama himself. Was he born in Kenya as his step-grandmother has averred? Or a palm-thatched hut in Hawaii? Or not one but TWO Hawaiian hospitals named by his half-sister? Where exactly was he born? What nationality specificially is he? The American press and media, which idolize him and are in his pocket, does not care to look into it. They want to let sleeping dogs (unassorted aliens, illegals, imposters) lie. May God deliver us soon out of his illegitimate, wicked hands!
Take a time out for a moment for a brain-teaser: Here is a question for you. Name what group best answers to the job description of "domestic terrorist"? Hint: Who is doing the most to tear down our country and suspend and nullify our Constitution and the liberties and freedoms enshrined and delineated in it? We will let you think about it before giving your best guess, which is not the group or groups the Government is saying it is. Answer: Go to the bottom of the page for the answer.
Guest expert speaking out on Oprah: "It is not unusual for men and women to sexually molest their children." That is clearly an outright lie. There are no statistics to support it, nor were any statistics given to support it. Oprah let this stand in the tape, and did not edit it out. This confirms my contention, that she deliberately assaults the family, particularly parents, trying to supplant traditional parents with same-sex partners as "mommie and mommie," or "daddie and daddie". What twaddle she spouts, show after show, about how much she cares for America's abused children. She cares nothing at all! Zilch! She promotes the abuse of children, by promoting lesbian adoption of children. Studies all show that such "families" do not compare at all with traditional families, where there is one mommy and one daddy. How can she do that in defiance of the facts? She does not, for all her parading of experts on her show, care about the facts. She has an anti-family and anti-children agenda. She carries out her agenda by defaming and discrediting traditional parents, and makes every dad out to be a molester or at least an abuser. Every male is suspect! By daily parading the sins of some members of this liberalism-poisoned and corrupted society, she is determined to destroyed the Biblical foundations of our society, by destroying the family that God instituted. God will hold her responsible for this terrible crime. I think she is not a good person, as she purports to be. She is a rotten person. You do not have to look rotten to be rotten. Rottenous, as Christ identified it in his confrontation with the Pharisees and scribes, is a spiritual condition within. He called them sepulchers full of dead men's bones, but whited (covered over with spotless white paint) to look nice. Oprah spends tens of thousands a year to look nice, she is "whiting" (no pun intended) herself. This "whited Oprah" is a manufactured, carefully tailored image, that has no reality but will fool most people watching it. Behind the facade, however, is a reality that is stinking and rotten. Dead men's bones, half-decomposed carrion, worms, bugs, and the stench of rottenous and death--that is what fills the smiling, gregarious, witty, charming, state of the art "whited Oprah." She herself is nothing but a lying, self-centered, selfish cheat and hedonist, totally insecure, who stuffs herself with mass public acclaim and worship daily, along with the hundreds of millions she gets in salary and other perks for perpetrating her daily crime of deceiving masses of foolish young women and people across America. To try and hold off the judgment she fears for her actions, she defames Christ and the Cross in her productions, as often as she can. She panders incessantly to the Leftist, secularist agenda, supporting gay rights and same-sexers, endorsing Obama as president, anything she can do to destroy the Bible and a Christian America that stands as a rebuke to her and her wicked ways.
Exalting evil as good, she must destroy the good if she possibly can. She is doing a good job for Satan, and so he is keeping her for the time being. But God will haul this harlot down from her high horse, and her fall will happen. Yes, we can pray for her soul, but the damage she has done is irreparable. She has seduced millions of foolish, sinful souls, leading them deep into Satanic bondage, all so that she could puff up her own ego and inflate her bank account. She will lead millions of souls to doom, and even if she should repent now and turn to God, those millions will not turn around, they will perish. Just look what Darwin caused by publishing his flawed, scientifically untenable, even laughable "Origin of Species"? He (via his questionable theory of evolution, clearly brought on the impoverishment, imprisonment, and enslavement and deaths of hundreds of millions of human beings. That result stands, though there is evidence that he repented and was a Christian when he died (we have given in these pages the account of Lady Hope, wife of the First Admiral of the British Fleet, visiting him, and how he expressed his faith in Jesus Christ to her when she inquired as to his spiritual conditon).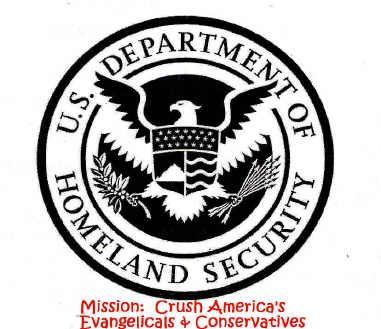 In Homeland Security Chief Janet Napolitano's recent White Paper report, Pro-lifers, military returnees from fighting in the U.S. armed forces for our freedom and others too, together with all round conservatives are now termed "domestic terrorists" by her and our own government in Washington! This is the most unspeakable outrage this administration has perpetrated yet against the American people (58 million Americans who voted against Barack Hussain Obama and the Democrats' agenda), other than promoting universal infanticide (we might as well call abortion what it is in God's sight). Her own supporters advised her, "Don't do it," but she went and issued it anyway. Listen to her voice and her manner of speaking and what she says. Doesn't she sound like a know-it-all, an arrogant and even cocky person? Domestic terrorists! These groups, who are principally Christians, she declares, constitute the major threat that America faces. She ought to be hauled up against a wall (why not the wall of Gitmo which Obama has just released the terrorists from and turned loose in America) and rotten tomatoes thrown at her, just to start with! Our godly forefathers in Americans, the Puritans, would have done it--they did not tolerate ungodly liars and social nuisances such as her. This report was approved by Obama and the Attorney General and was sent out to law enforcement agencies nation-wide. It is the kind of report that a totalitarian or extremely authoritarian regime would issue as a directive to its law enforcement agencies and secret police. That report proves that America is now the captive of the true domestic terrorsts, the radical liberals and secularist party termed "Democrat" that won in the last more or less free election America may ever see.
I heard this report several days ago, and the part that is most troubling is the part I have cited. In other words, we Christians and evangelicals who support life for the unborn babies are now equated by our own government with Timothy McVeigh. Timothy McVeigh, the Oklahoma County City Building bomber, is the same as us? How lunatic can our government become? It is in the last stage of insanity, apparently, moving rapidly in paranoia, dementia, schizophrenia, and frontal lobe collapse. We are now no longer merely "extremists" along with Al Qaida and other Moslem Jehadists who violently attack Western societies, we are "domestic terrorists" who are home-grown, according to our own Attorney General of the U.S. Are you getting concerned yet? You and I need to be. A Janet Napolitano-directed Kristalnacht (the smashing of Jewish store front windows and shops and businesses and homes by Nazi thugs, only this will be an attack on Christian businesses, ministries, churches, even Christian leaders and their homes and finances) is not far distant. Concentration camps (authorized by the U.S. Attorney General for "sensitive training" for evangelicals and all those who are pro-life) are not out of the question either. They have wanted to throw conservatives and Christians opposing them into prison camps for a very long time, but been politically unable to do so, not having a powerful man in Washington who could set up such camps and a subservient Congress that would pass the bill authorizing the confiscation of Christians' properties and business and ministries and the incarceration of any Christian who opposes him. But now they do have such a man in Washington!--none other than Barack Hussain Obama, a Marxist president, an authoritarian, an anti-Constitutionalist who would rather rule like a dictator such as Huge Chavez or Fidel Castro than a traditional American president who has sworn before taking office to uphold the Constitution. It is all a logical repeat of the 1930's in Nazi-run Germany. America will now, if it does not experience a major move of God's spirit in a national revival, will fall to this neo-fascism of the extreme left that has a president to enforce all its authoritarian seizures of control over American society.
Years ago at Bible school I had a strange dream that had nothing to do with social condtions at the time--that was the late 1970's. I saw Jews wearing yellow Stars of David patches on their shirts and evidently being terrorized by the society here in America. Well, that is coming true, in the world-wide resurgence of Nazy-style anti-semitism in the Moslem world and also in Western countries such as France, Argentina, and in Asian countries too, such as India, and others. My far-fetched dream turned out to be prophetic, did it not? I told it to the Bible school director, so he was informed of it, and he did not deny it was possible, even though there were no signs of anti-Semitism here in the America at the time. With the likes of U.S. Attorney General Napolitano, we are in the grips now of a neo-fascism that will no doubt turn virulently and violently anti-Semitic. We seen churches, mainline denominations such as the Methodists and the Presbyterians, already turned anti-Semitic, due to Replacement Theology and also hatred for the free democratic society of Israel in preference for the authoritarian regimes of Moslem countries and the Palestinians (all in the guise of supporting human rights too!).
Modernism is an evil that invaded the churches and seminaries and Bible colleges over 70 years ago; and has been working since to eat out the heart of our spiritual connection with God ever since, and doing a very good job at it. You don't have to know it exists for it to be feeding on you, twisting you into anything it likes, because it has control, like an octopus, of every vital part of your world-view, thought-life, and spiritual being, sucking out everything that is of God and subsituting the devilish spirit of this satanic world system that is totally opposed to Christ. Exaggerated? Hardly! I could not tell you how bad it is--it is worse than can be said in human words. Just look at some of the disastrous fruits of it, when you read the message by N.M. Ylvisaker, of which we have the beginning portion here:
DECEPTION IS RAMPANT AND UNOPPOSED IN EVANGELICAL CIRCLES: American evangelicals, not only do not separate themselves from the unholy but giddily confuse the unholy with the holy. You see this on Christian TV all the time. Listen to some of those wacky messages and that worldly, carnal music, and look at those fashions the people of God are prancing around in! Once I happened to tune in and caught a glimpse of Paula in a see-through plastic dress. Oh, she had svelte black, hip hugging leather pants on underneath to accent her figure, but whose attention was she trying to catch with that sleezy outfit?--it looked like something a performer might wear on a Las Vegas casino stage. It is a shame beyond saying that a Christian ministry head like her should do this, but she got away with it, nobody in the Christian TV world raised one word against what she did. She always gets away with it, being such a powerful ministry. And she is just one of dozens like her who get away with it in evangelical circles, living like the devil, dressing like harlots, but "preachin' the Word of God"--yes, sure, they are! Even the Devil can quote more scriptures than any man alive (except perhaps Jack Van Impe, who is not like Paula White or the others like her, but is a truly godly man)!
But there is another thing we evangelicals are guilty of, we think that good can be separated from God. Oh, yes, we do think that! This issue has been around for thousands of years, and it is with us still. When evangelicals speak so kindly of someone like Barack Obama as if it is an honor to be in the same arena as he just visited, as I just heard on TV someone saying, then we know they could not possibly distinguish between a Hitler and Stalin and a R.T. Kendal or a Billy Graham. Hitler and Stalin did not seem so bad, they seemed to be very good, they were even idolized by the Germans and Russians who were deceived by them. The vile was exalted as good. We do the same today. Obama is exalted as good, is he not? He is idolized, is he not? Yet this man acts against every Christian value and belief you can name. Name any cause that is truly Biblical and founded on Christ, and does not Obama work to overturn it in his executive orders and the bills in Congress he is pushing through? What about his speeches, boasting to the Muslim world that America is not Christian or any religion at all (in other words, godless and atheistic), what about his apologizing for America fighting wars to secure freedom for countries conquered by tyrants (Kuwait by Iraq, for example), what about America fighting Nazism to liberate Europe--Obama is ashamed about it all, he thinks America is the enemy, the world's biggest oppressor, and is saying so. Any man who tell such lies so boldly is not only self-deceived, but a deceiver of the world. Yet he is accounted a wonderful man by Christians and atheists and pagans and Muslims alike--they worship the ground he walks on. What a pitfall! Come out of that pit, if you are one who has fallen into it! It is going to get deeper, deeper, deeper, until you cannot climb out. Climb out now, for tomorrow it may be too late, just as it was too late for 70 million Germans who were supporting Hitler only to find he was Germany's destroyer, not the German messiah they had thought.
Can good really be separated from God? Can a leader be a good leader without God or Christian principles? Can there be constructive Hope and Change without the Hope and Change based on the truth of God and the Bible? Our society has said, yes! It has elected leaders who have no ethics or principles based on the Bible, on God, or on holiness. We have opportunism, dressed up in secular-humanist idealism, and they exist in opposition to Christianity. Will this produce social good or inrestrained, rampant evil? W. E. Sangster, writing in 1940 on the eve of World War II, tackled this highly important question head-on. He won! But we lost the war of ideas lately, in our nation's conceding that the answer to the question is that character and the office have no necessary connection. Completely opposite to the Word of God on that issue, even society trends can tell us that it could not be more wrong as a conclusion, but let W. E. Sangster show you specifically why that is so. We will feature a companion piece, "Modernism and Tomorrow's Church," by N. M. Ylvisaker as soon as we can, for it was written and published about the same time, (circa 1936-1940), and explains the philosophy that gutted American Protestantism and the mainline Protestant churches and denominations (Lutheran (to a lesser extent, however, than the others), Methodist, Congregational, Episcopalian, Presbyterian) of true, Biblical spirituality.
Fellow Americans: put no confidence in God, put all your confidence in God. If we ever wanted to know how the government will function in any big, national emergency, it will behave exactly like it did on 9/11. IT TURNS TAIL AND VANISHES INTO UNDERGROUND BUNKERS. It runs for cover. Meanwhile, we are left utterly exposed and helpless to attack and must fend for ourselves. THAT is what all our tax dollars got us: a run-and-hide U.S. government. When it judged safer, the "government" will come out of hiding. But not until then. Isn't that a good reason to trust first and foremost in God Almighty, since human government is not going to be there for you and me when we need them most???? "He who dwells in the shelter of the Most High will rest in the shadow of the Almighty."--Psalm 91:1, NIV.
Let's not be fooled! The Devil goes to church too and claims to be a Christian.
Hitler coming out of church after a service: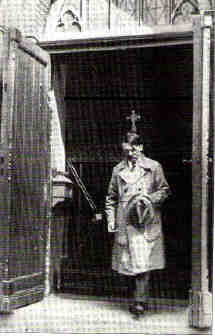 SOME UPCOMING THUNDERBOLTS TO SHAKE YOU OUT OF THE COMFORT-CRAVING, SLEEPING CHURCH AND BACK INTO FULL CONSCIOUSNESS: This is an age, this is a culture, this is a church, that is infected and contaminated, so badly, so pervasively, with the world and its mindsets and values and perspectives, we are all warped Christians, we are all affected adversely. The Bible standard is the only valid standard for measuring us as Christians, none that men make up, however spiritual and important they seem to be in contemporary Christian circles, is worth a hoot compared to the Bible.
I am not sorry to say that: it is liberating. We don't have to come up to the world's standard for Christians, and we certainly do not have to come up to other Christian's warped standards. None of these standards are any good compared to the Bible's, theya re all suspect and deficient. Pay attention to a gody, Bible-based pastor, pay attention to a godly, Bible-based parent (obey and respect and emulate them), but as far as standards go, the Bible's standards are the ones to follow beyond all that men hold up for you to follow. If you follow this, you will be all right with God. But if you deviate, if you follow men's standards, you will not please God. Saying this, how can we know the standards of God? Well, to begin with, and to end with, we must read the Bible. We must meditate on it, not what is said about it, though sometimes that is helpful when coming from a Bible-based teacher or preacher or mentor or parent, but what it says via the Holy Spirit in your heart. The Holy Spirit will teach us what it means, not in a mysterious way, but in practical ways you will understand. The Holy Spirit knows precisely how to get through to you. Nobody else understands you so well as he. He understands you perfectly, in fact, something no parent or friend or pastor or other Christian can do.
When you see the likes of Barak Hussain Obama claiming the is a Christian and yet lying to the American people with almost every word that passes his lips, it is confusing people as to who and what is a Christian anymore. People tend to believe the claims, even though the life does not back up what is claimed. Claims are being judged sufficient proof of being a true Christian or not. There are no longer any "false" or "counterfeit" Christians. All Christians are equal, good or bad. This is false teaching. The Bible is not written in the gray zone, where there are no absolutes, where good can dialog with evil and seek to learn from evil (this is the contemporary spirit of compromise that holds that all contrary points of view are equivalent and hold equal weight in the arena of ideas, a spirit that puts saints along side sinners and on the same footing, that seeks to find common ground between Hitler and the Jew murdered at Auschwitz, the terrorist and his victim).
"What is a Christian?" from the Herald of Hope Paper, 1975, with "Who I am in Christ," from God's Word, Scripture by Scripture, 1-69. We also want to include portions of "The Power of the Blood," by H. A. Maxwell-Whyte as a companion piece to T. L. Osborn's message on the Blood of Jesus Christ. In connection, Billy and Franklin Graham's latest Decision magazine carries the theme, the Blood of Christ, in all its main articles. We also want to feature "Modernism and Tomorrow's Church," by Y. L. Ylvisaker, which is a companion piece to our already featured, "Good Without God," by W. E. Sangster, which shows the disaster for the church and for Christian faith in individuals and in society when goodness is divorced from morality, God, and the Bible. You should check out at the library or buy at Wal-Mart or a Christian bookstore or order on-line the video or DVD film, "Time Changers," which deals with the same issue ina most dramatic way you will find fascinating, as it uses time travel to make its point more graphic, by transporting a church school professor with a book of theology about to be published to the streets of today's Manhattan urban jungle. His discoveries conclusive convinces him his theology is wrong, that good cannot be divorced from God and still remain good. TBN also has this film on DVD, and I received a copy from them.


THE EMMAUS WALK MISSION STATEMENT:
Jesus Christ first, and all the rest will fall into line.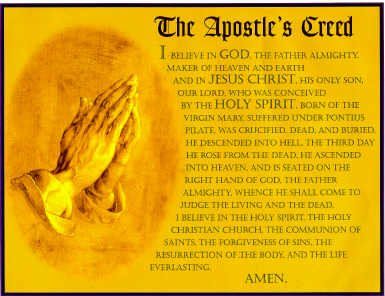 "Sic Semper Tyrannis," "Thus Ever to Tyrants"--Virginia's State Motto, which present-day Virginians do not follow any longer, but it still expresses the integrity and patriotism and love of freedom that burned bright in their forefathers, qualities of character that we should all seek to emulate as Christians living in America.
Spiritual or otherwise, there is only freedom and liberty in the Lord Jesus, deliverance from all bondage, sin and death. Tyrants have no role to play in His kingdom. God alone is Sovereign over the earth and also America. We need no other King and Master. All our freedoms and rights come from Him, and what man has given us, man can take away (as we see in America, our freedoms eroding day by day due to court fiats and also oppressive bills of state legislatures and Congress and executive orders of the president).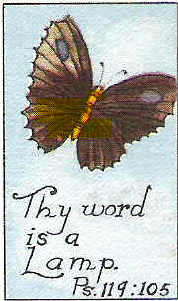 (c) 2008, Butterfly Productions, All Rights Reserved

All Emmaus Walk Students, to earn a Certificate, must complete the 10 required courses and the 6 elective courses, and must write to the Founder and Director regarding their candidacy and for access to answers for quizzes and tests. center>
The Previous Home Page can be accessed at:

Answer to question about who are the true "domestic terrorists"? "Homeland" stands for "domestic," which is the common understanding of the term. "Domestic Security" is then the same as "Homeland Security." Thus, domestic terrorists are none other than homeland security agents. That may seem surprising, even shocking. But consider this: The political philosophy now governing the Homeland Security department is the exact same as the U.S. Governments, that is, it has turned radically anti-American, Marxist, Socialistic, and therefore must and does target conservatives, libertarians, Constitutionalists, and Christians. We know it has targeted us, because it has issued a White Paper and directive to law enforcement agencies across the country saying so! It would be unwise and foolish to ignore this outrage. Our Constitution and Bill of Rights and First Amendment in particular were written and ratified and passed by the people and their representatives to insure our most cherished religious and civil rights and freedoms. Those freedoms are now being stripped away from us, the people, by our own wayward government, which does not want to abide by the Constitution and the Bill of Rights and seeks only to increase its own power at our expense.
These freedoms and rights and liberties protected by the Founding Documents of our Nation are the greatest threats to authoritarianism and tyranny that exist. They were recognized as such the world over, and were the envy of people of oppressed nations everywhere. Constitutions were written elsewhere, that officially made religion a right and a freedom, but they were not enforced (as happened in atheist states such as the Soviet Union and its satellites). We now have the same thing happening here in our Nation after 250 years of religious liberty and free speech. The Constitution will be increasingly ignored, suborned, revised, and ultimately trashed as an outworn, out of date document.
So the U.S. Government is now turned into a tyrannous, nonrepresentative authoritarian regime, starting with the ascension of Pharoah Obama to the royal throne, must do all it can, with all its resources, to round up and eradicate these groups in order to carry out its "reconstruction" of a free America into a police state.
Hitler did the same thing a while back, but not too long ago that I wasn't alive when he was still on the rampage. He was a very, very clever fellow in a way. He found ways to take over a free society and turn it into a tyranny that suited him and his agendas. He subverted the agencies of the once democratic and free German Republic and terrorized his entire society the entire time he was in power, growing worse and more murderous the longer he was in the catbird seat. The majority of Germans--the cows he didn't want to alarm lest they stampede--he kept in the dark as much as possible and made as comfortable with the war as possible, but all the others he turned on with the furies of hell. Hitler was, thus, a domestic terrorist who turned international terrorist. How clever! These clever domestic terrorists we have in power in Homeland Security and other departments of the Government at this time are also acting as international terrorists, for they are joining increasingly with international terrorist organizations, with which they have so much in common and feel such sympathy with. I could not tell you the full extent of how terrible these people are and what evil they are hatching in their talks and conferences. What I strongly suspect is that they see themselves and the terrorists, including the Iranian mullahs, are on the same page. So despite the trouble in Afgh-Pak, as they call the troublesome Afghanistand-Pakistan area, they seek to enlist terrorists such as run Iran in their suppression of freedom-loving Americans and free people everywhere, including the Israelis. They also are in league with communist Castro and Chavez of Venezuela, two dictatorships. This is the reason (not civil liberties at stake) why U.S. liberals were so adamantly opposed to the Patriot Act and the C.I.A.'s interception of emails made between terrorists and their accomplices here at home during the Bush years. The liberals were (had to be) guilty of betraying our country, and the emails were catching them red-handed conspiring with terrorists abroad! Now it's okay to do so, as Pelosi, third most powerful political figure in America, demonstrated when she went and extended her favor and friendship to Assad of Syria, another terrorist regime leader, and other tyrants in the Middle East. Well, it is a sad day for America and the world, and recreates the dismal and frightening world scene during the Twenties and Thirties of the last century when so many fascist dictators and communist tyrants goose-stepped to power across the globe and turned the world into an arena for their brutal, blood-thirsty imperialisms.
Our response? The same as the State of Virginia's: "Sic Semper Tyrannis" "Thus Ever to Tyrants!" God doesn't like tyrants either! We will pray and seek His aid to protect us, as our government will not and is turning against us with tooth and claw. He alone is our Refuge and Strong Tower and Mighty Fortress.