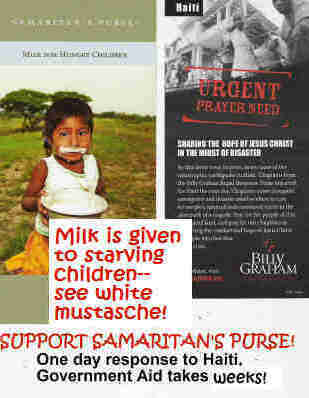 Samaritan's Purse, a ministry of the Billy Graham Evangelistic Association, is one of the very finest Christian aid and Gospel organizations, beyond question. They send trauma units right into the midst of every disaster of war, earthquake, and tornado, and flood. They take the Gospel and emergency aid and work teams to help the victims in every way, physically and spiritually. Give to Samaritan's Purse and you don't have to wonder if every dollar isn't being used for those purposes and getting straight to the needy people. There is no delay! They are faster than any government on earth can be, faster than our own government and the armed forces. God bless Samaritan's Purse and all, the doctors, nurses, trauma counsellors, and disaster relief workers of all kinds, most of them volunteers!

"Evangelism and Church Growth Center:
"Ten Little Christians"
Ten little Christians, standing in a line,
One disliked the Preacher,
Then there were nine.
Nine little Christians stayed up very late,
One slept Sunday morning,
Then there were eight.
Eight little Christians on the road to heaven,
One took the lower road,
Then there were seven.
Seven little Christians got in a fix,
One disliked the music,
Then there were six.
Six little Christians very much alive,
But one lost her interest,
Then there were five.
Five little Christians wishing there were more,
But they quarreled with each other,
Then there were four.
Four little Christians cheerful as could be,
But one lost his temper,
Then there were three.
Three little Christians knew not what to do,
One joined a sporty crowd,
Then there were two.
Two little Christians, our rhyme is almost done,
Differed with each other,
Then there was one.
One lone Christian won his neighbor true,
Brought him with him to the Church,
Then there were two.
Two earnest Christians, each won one more,
That double their number,
So then there were four.
Four sincere Christians worked very late,
But each won another,
So then there were eight.
But nothing rhymes with 16, so we simply note that in five more rhymes there would be 1,042 Christians, which would be quite a churchfull!--Vernon Leslie Smith
Statistics show that churchgoers do not witness, they simply come to sit and associate with fellow churchgoers, then go home and pretty much act like everybody in the mainstream pagan culture. You could say they are being consistent, not with their claims, but with their lifestyle, of which church only consists of a few hours of their time a week. The rest of their time is devoted to self, the flesh, and the Devil. No wonder there is no witnessing about Jesus going on. I am convicted as well by this, as I do scarcely any witnessing person to person. It is high time I take responsibility for this, as I will face Christ one day soon and have to answer for this!

Jawbone of Judgment Center:
The ungodly are already judged by the Word of God. They await only the sentencing at the foot of the Great White Throne judgment seat. But in the meantime, grace and forgiveness is still offered to each and every one of them. We have the responsibility as Christ's disciples to bring them the Gospel faithfully, as long as we have breath in our lungs. We bring that saving Word, the Gospel, by our godly example, our Christian lives, our support of truly evangelistic, Bible-centered churches and ministries and missionaries, our love for the lost. Jesus did not come the first time to bring judgment, but truth, grace, and mercy. As He said, He did not come into the world to condemn the world, but that the world through Him might be saved! Yet we must serve a warning too, along with the word of grace and mercy and forgiveness in Christ, that all who reject the Gospel and die in unrepentance, will be judged and sentenced and receive the penalty for rejecting Christ's work on the Cross for them. To neglect both aspects of the Gospel is to is equally bad. Judgment and warning alone will not save anyone, it will simply anger them and drive them to oppose the Gospel of Grace in Christ all the more, and they will feel justified. I know! I have a number of cousins who rejected the Gospel, which they hear about all the time they were at home and at church services by the hundreds--why? Their parents leaned perhaps on the warning/judgemental side of the Gospel too much perhaps, but that may not be true either, it was just that the mainstream culture refused all responsibility of sin and responsibility during the 1960s when these cousins of mine were growing up to adulthood--so they conveniently blamed their godly parents and rejected the Gospel and created their own version of Woodstock and the Baby Boomer Generation Revolution, going into New Age Religion, cults, sleeping around with boyfriends and girlfriends, and the drinking, partying, marijuana crowd scene. Their lives are ruined to this day--whereas their parents went on in honor and fruitfulness and happiness, despite the grief of seeing their children struggle on in their sin and its terrible consequences of alcoholism, broken marriages and divorces, sex partner after sex partner, children born illegitimate.
There is nothing recognized as sin today in our pagan, Oprah and Dr. Phil-dominated mainstream culture. There are "problems" to be "managed" by basically "good people." The Cross is pointless, unneeded, and even hateful and evil to this thinking. The Atonement of Christ is "divine child abuse," the product of a "slaughterhouse religion." Jesus is not the only Way, Truth, and the Life. God can be anything you choose him (or her!) to be. You don't even have to have a God, as Oprah and her "friends" teach that you yourself are god, and can determine your own destiny in this life and in the next too, if there is one.

But the Word of God, the Bible, stands firm, and all this false philosophy will one day be exposed for what it is and swept away with the garbage of the whole world into the pit of hell where it will burn forever. Judgment is coming! But thank God, the door to Grace and Mercy, the free gift of salvation in Jesus, is still open and available to all who thirst and want to drink of the water of life! "Come and drink!" the Spirit calls. "Drink freely of the Water of Life, which is Jesus!" the Spirit cries out to all who have ears to hear. Is the Spirit of God calling YOU today? Answer the call, and drink! You will never regret your doing so! I regret many, many sinful years and deeds when I was not God's child, but one thing I do not regret, and will never regret, is answering the Call and drinking the Water of Life! Jesus saved me, a lost sinner, and on that day which I shall never forget, He entered my heart, with a glorious presence, and his word tells me he has never departed, and abides there still. I shall never be alone, as He now lives in me! Wouldn't you like that too? You can have Him too. Simply pray: "Jesus, forgive me of my sins. Jesus, I give my life to you. Jesus, I make you Lord of my life."

When you do that, you are instantly a child of God, and on your way to heaven, and for free! You need not do anything, or earn your way, or pay for it now or later! It is utterly free, as Christ paid the total cost of your salvation with his death and shed blood. Now tell someone what you did! That is so important! As the scripture in Romans says, For if you believe in your heart that Jesus was raised from the dead, and confess with your mouth that Jesus is your Lord, then you are saved. Christ will name you before the Father in heaven as his son or daughter. If you are ashamed and will not confess you are Christ's, then he said he would be ashamed of you! He hung naked on a cross for all the world to mock and spit at and scorn, doing it for your sake! He bore all that shame which you and I truly deserved, so how can we be ashamed of him and not confess him before people? But by all means read the Bible, let the Holy Spirit teach you daily what it means, and join a Bible-based, Bible-preaching church for the fellowship and teaching you will need to grow up as a Christian into maturity in Christ. You cannot remain "just saved." That is just the open door to a new life! Go through the door now, or you will remain just a baby, and the Devil has no trouble picking up babies and dragging them back into his kingdom of darkness. It doesn't matter how old and "experienced" you are, you are a baby when you begin your walk with God, and so you must learn and grow, and only the Bible and the Word preached at a Bible church can teach you the needful things you have to have to grow properly and mature in Christ.
"This photo of me--sitting on Saddam's throne in his palace--was taken just shortly after I helped overthrow his terrorist regime.
"Looking at the mural behind Saddam's throne--nuclear missiles flying towards America--could it be any clearer that Saddam was a threat that needed to be removed?"--Hiram Lewis, U.S. Army in Iraq
It isn't true what the liberal media says about Saddam Hussein, to minimize him and the threat he presented to Israel and the West; he certainly DID HAVE weapons of mass destruction (WMDs), and his Iraqi Air Force equivalent of General, Air Vice Marshall Georges Hormiz Sada, testified here in the U.S. to investigative committees in the government and also on Fox's Hannity and Colmes and other news outlets that Saddam Hussain shipped them out by air to Syria and Iran on Boeing jets when he knew the U.S. was coming forcibly to take them away.
As I recall General Sada's testimony from an interview on TV, speaking as a son of an ancient Assyrian and Christian from a community that predates the Arabs and Islam by 700 years if you just count the Christian era, Sada alone had the courage and integrity to tell the dictator the unpalatable truth to his face when he asked his opinion concerning his plan to bombard and wipe out Israel with missiles carrying chemical warheads. Nobody else would tell him the truth, whether this was going to be an all-out success or not. He had to suspect that unanimity in the staff and military boards was because they all lied to him, fearing for their lives. But were they correct, if they feared to tell him the truth when it contradicted his intentions? Saddam Hussein was not an utter fool, who believes people who are under his power and who fear for their lives if they ever once cross him. He couldn't have seized control of an entire nation without a massive amount of cunning and ambition and ego drive. No, he had all that in his portfolio plus enough Hitlerian bloodthirstiness to make him a threat not only to everyone in the Middle East but the entire world. This monster of a man knew, however, nobody's testimony under duress could be trusted, and so he needed one man to tell him the truth, so he spared General Sada's life after he told Saddam it was a foolhardy venture, bound to unleash Israel's nuclear arsenal against all of Iraq's cities. Saddam, hearing this, was stopped in his tracks, and he ordered the chemical warheads removed, though he had some of the missiles fired into Israel. This was remarkable, sparing Sada's life, since he spared no one else's who dared to contradict him. He did not shrink from killing his own family members. He killed them whenever they opposed him, and he even shot dead top government leaders with his own gun at point-blank range who crossed him in any way. Another time he called his top leaders in government, then selectively decimated their number by hauling them out and summarily executing them without trial. [This was described by a man who was present in the gathering but escaped being called out, depicted in a harrowing news program I watched.--Ed.]
Air Vice Marshal (General) Sada tried to tell our U.S. Government and President Bush the truth about Saddam Hussain's WPM's, but the politically correct, RHINO mindset that infected all top levels of the government and the Presidency and White House prevented them from believing it or taking advantage of it politically against their increasingly hostile and aggressive liberal critics in the media and in Congress. The Bush administration bent over backwards to its critics and went with the utterly stupid CIA reports--which are so blind-sided, they are a total farce in espionage. Imagine how much Saddam Hussein was laughing when he heard about those reports, which President Bush gulped down without a question, reporting afterwards to the the nation that he had been misled and mistaken about Saddam Hussein's weapons of mass destruction. President Bush, wherever you are! Why can't you listen to an Assryian Christian general when he tells you the truth? Did he get anything beyond his own life when he told the truth to his former commander, Saddam Hussein? He has no agenda, he simply is an honest man. But Washington, even the White House, was so fearful and infected with liberalism by President Bush's time that they could not recognize an honest man of integrity when they saw one standing up before them, testifying at the risk of his own life that Saddam Hussein indeed had weapons of mass destruction, chemical and probably biological weapons too hidden away, then flown on top secret jet flights to storage sites in Syria and apparently also Iran. Well, we have not heard the last of this, as those weapons are still in those places, able to be used and deployed against Israel and the West. No doubt Israel knows exactly where they are, and they will strike to eliminate them, as they must do this or forever have this sword hanging over their heads.
[President Bush, whether you ever see this or not, you will find out someday you are most remiss--that you cannot recognize a true testimony from a false one, and even if you did recognize the truth, you obviously do not have the courage and integrity to make it public. No, you bowed once again to the liberal left, where a lot of your sympathies secretly lie. Your father is the same as you are, and he approved of what you do, though it ran contrary to the interests of the national security of America (and I am not even going to go into your abysmal defense of the U.S.'s southern borders!). Now, largely thanks to you and your father, we have a socialist and even Marxist, anti-American president who cares nothing for America and its national security, and is compromising our country every chance he gets, exposing us to attack by all our enemies. You will have to bear a large part of the responsibility for this!--Ed.]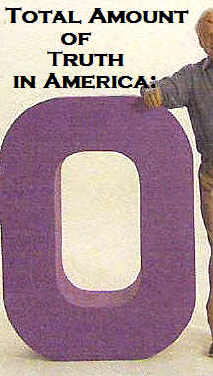 Howard E. Kershner, Ph.D., writes in the Lutheran Digest, Fall 1966, how socialism is a dead end, in his article, "The Future of the Welfare State." Actually, a socialist welfare state has no future you would want for yourself and your children! See for yourself if you want what Obama and his crew proposes for America and your children:

SAINT-BUILDING AND PREACHING/TEACHING CENTER
"Faith: A Word of Encouragement," by John M. Brown, Founder of Zion Oil and Gas Company, Dallas, Texas
"All Believers: Do you ever find yourself in a difficult situation? Then believe God, and you will see His Glory! Why? Because faith expects from God what is beyond all expectations! This doesn't mean that we lay out a plan of action for Him and then complain when He doesn't follow our plan and He chooses to meet our needs in another way. Real faith does not dictate to God a plan He must follow or His method of intervention. But faith certainly invites His act of intervention in His way and in His time and not ours. the work of an Almighty, Sovereign God is often actually dependent on our level of faith. He often acts in this world in response to faith: The prayers of faith, the obedience of faith, and the attitude of faith. To see the miracle we must "believe it" first. (Psalm 106:24)
'The Lord is good, a stronghold in the day of trouble, and He knoweth them that trust in Him.' (Nahum 1:7)"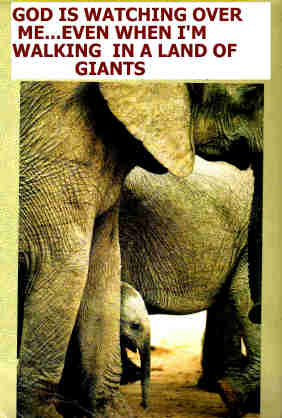 Pastor Ron Phillips has a message on this dark time for Christians in America, when things get worse, not better. Please go to his ministry and church website for it.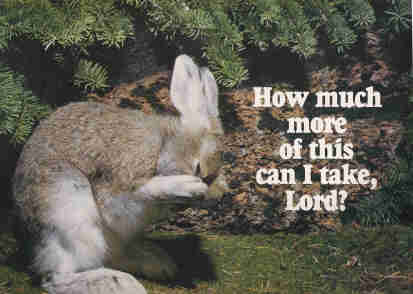 H. A. Meyer's book published in 1973, "The Power of the Blood" has excellent messages on the Blood of Jesus Christ and its all-conquering powers. Shed on the Cross, it still works for us in many ways, if we know this truth and apply it! We want to give you excerpts (Danish comedian Victor Borge's pronunciation makes me crack up when I write "excerpt"), so please look for it soon. The chapter "The Scarlet Thread" dealing with the Blood Token of the Scarlet Ribbon that saved Rahab's life and soul, as well as her family's, is a must to read.
Thank God for the Blood of Christ! There is a wonderful, old hymn, "Nothing but the Blood of Jesus!" Learn that song and sing it often. It will conquer every obstacle and attack of Satan. You can find it in Cyber-hymnal on the Internet. Just go to:
Can God take a nothing and make a somebody of him? Can God take even a slave, which is less than a nothing in society, and make a great man used of God to convert to Christ an entire depraved nation and people? Yes! God did it with this boy called Patrick! This was a boy who had no real hopes of ever becoming great or doing anything worthwhile for any country, much less Ireland the neighboring island country next to his own, Britain. You can read his thrilling story, how God turned a wayward, retrograde boy who wasn't much a Christian (as he said so himself later in his writing about his life) into a true saint and a leader able to shepherd thousands and lead them out of darkness into the glorious light and liberty of the Gospel of Jesus Christ.
The very wise messages of Stuart Maxwell Hawkins' will furnish one or more of the six elective subjects as they come on-line with study questions or quizzes.
Stuart Maxwell Hawkins's message, "Forgive Me," is now on-line, and will also carry Study Questions soon.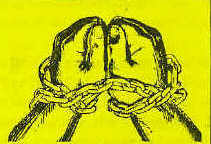 "Joseph's Journey," by John Hagee, shows how we all are given dreams of destiny, and how God can use them to guide us through, if we don't give up on God, from the pit to the palace: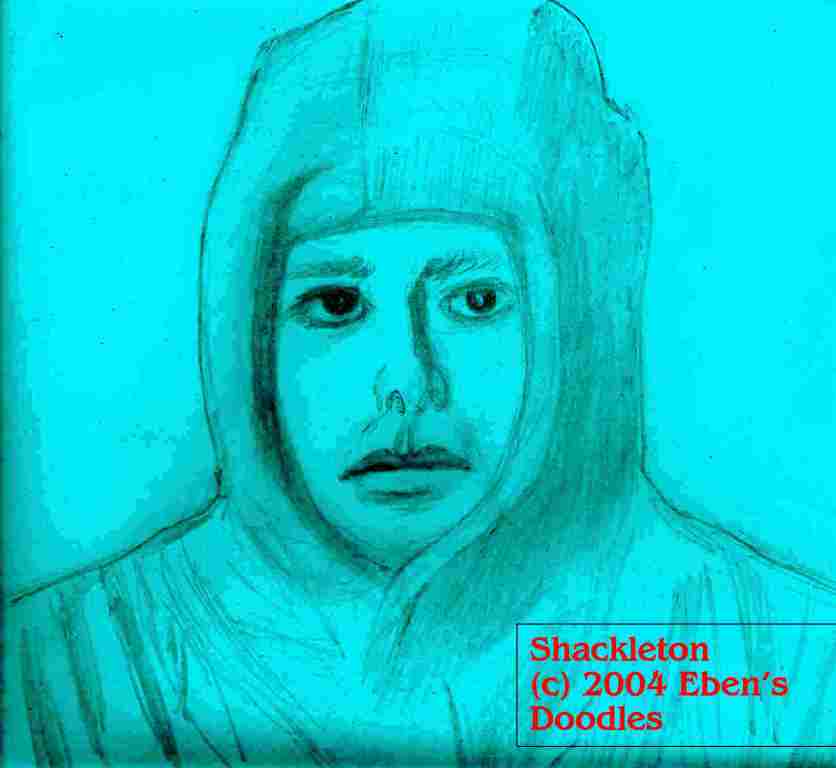 THE UNSEEN FRIEND: "When I look back I have no doubt that Providence guided us, not only across those awful wastes but across the storm-white sea. I know that during that long and racking march of thirty-six hours over the unnamed mountains and glaciers of South Georgia, it seemed to me often that we were four, not three. I said nothing to my companions, but afterwards Worsley said to me, 'Boss, I had a curious feeling on that march that there was another person with us.'"--Shackleton, famed Antarctic explorer
"TRUST" by Billy Graham:
Letter from former convict in prison to Billy Graham: "Dear Dr. Graham: Recently I was released from prison, and it has been really hard on me. My biggest problem is that I became a Christian and committed my life to Jesus while I was in prison--but now no one believes me. I guess I can understand that, but they believe I am still the old person I once was and some of my family don't even want anything to do with me. How can I convince them that I have really changed?--K.Y.
"Dear K.Y.: In all likelihood they will not believe what you say, no matter how persuasive you try to be. It is basically a question of trust, and in the past you have probably given them little reason to trust your words. The Bible says, 'The Lord detests lying lips, but he delights in men who are truthful' (Proverbs 12:22). The same could be said of most people; we are naturally suspicious of an untrustworthy person.
"What will persuade them? The most convincing argument will be your life--showing by the way you act and live that Jesus Christ has truly changed you from within. Jesus said, 'let your light shine before men, that they may see your good deeds and praise your Father in heaven' (Matthew 5:16). This means not only that you stay out of trouble in the future, but that your life begins to demonstrate the love and purity of Christ. 'You were taught, with regard to your former way of life, to put off your old self...and to put on the new self, created to be like God in true righteousness and holiness' (Ephesians 4:22,24).
"Avoid places and people who will try to turn you away from Christ. Instead, get in a church where Christ is preached and where you can grow in your relationship with Christ. Then pray for your family. In God's time they will come to see the change in your life and receive you back--and perhaps come to Christ themselves."


REALITY CHECK CENTER:
The U.S. Census Bureau has sent a census form to you to fill out by this time, as to who and the number of "who's" are living in living under a particular roof at your address, which is fair and legitimate, but after reading it I am convinced it is not an innocent census. It asks an unconstitutional thing government, particularly the U.S. Government, has no right or Constitutional right to ask. I cannot rephrase or stress the constitutional issue enough. It is asking what RACE you and I are and to declare it on the census form. This seems innocent enough, but on a census form how can it do this? Constitutionally, this cannot be asked, or if it is asked, we should not give them the answer, for it is NONE OF THE U.S. GOVERNMENT'S BUSINESS! The Constitution of the United States, as written and amended, is color blind. It is not a case of "supposed to be color blind," or even "maybe color blind," it is color blind! It recognizes no color of citizen. It recognizes no race of American citizen. It only recognizes the citizen as American born in the United States and guarantees his or her inalienable rights endowed to him and her by the Creator. That is what it says, along with the Bill of Rights and the Amendments to the Constitution. A Color Blind, Non-Racist Constitution is what we have right from it was voted on and ratified by all the states of the Union! That is the document we have, and can claim as our heritage and our guiding document for this nation and its laws governing all of us. No legislature and no Federal Government in Washington is above the Consitution and Bill of Rights, nor is any judge in any court you name above the Constitution. The courts may decide constitutionality of laws and bills passed by state legislatures and the Congress, and the Supreme Court can even overturn decisions by lower courts, but the the Constitution is above every established government and court--they are ALL bound by it. They all are issued or denied authority by it, they are all bound to uphold it and not go beyond it in any way.
The U.S. Census of 2010 goes beyond the Constitution, plainly, shamelessly, trying to find out your race and my race so it can apportion social service benefits, free health care, amnesty for illegals, etc. to the particular groups and races the Democrat Party has targeted to enlist in its eternal support. The White House is part and parcel of this unconstitutional scheme.
I like what Russ Limbaugh has suggested, that where the blank says "Other" for you to check, check that when it asks for race, and write "AMERICAN" in the block letters below. Do not check or enter any race or ethnicity, which is not constitutional for the Census Bureau to ask or demand. But check "Other" then write "AMERICAN" as to what you are as a race. "AMERICAN" is the only race the U.S. Constitution recognizes and accepts and legitimizes for true U.S. Citizens. "AMERICAN" is the only "color" our color blind U.S. Constitution recognizes. No race, no color, no creed, can be put down and be Constitutional. I followed Russ's suggestion gladly, as I have chosen to stand on the Constitution and the rights it has delineated, which my Creator God has originally bequeathed me, as no man created them, no government has given them to me. What a government gives, it can and will take away sooner or later! So, Citizen, stand on your Constitution as the bedrock of your freedoms, stand up for them now, or they (the foes of our rights and freedoms under the Constitution and our Creator) will enslave you, as surely as the sun rises in the morning and the moon rises at night and Happy Donuts opens its doors at 5:30 a.m.
On this issue and many others today, our Christianity's "rubber" hits the road, does it not? We have been forced into a corner by this Census, and we must declare for the truth we know of the Bible and the Bible. It cannot be avoided, this test of our convictions.
Psalm 20 is but one of many great, comforting psalms for us to read and take to heart in this distressing time. David, who composed many of them on the run from his enemy, King Saul-- who had become a tyrant and was actively using all the powers of state to find, subdue, imprison and execute the innocent David for doing absolutely nothing against him. God Almighty will fight for us against these unjust, relentless forces of tyranny, darkness, and destruction that have seized control or our once free nation at the very top and are now trying to divide us racially so they can continue their objective of dividing Americans up into government-dependent, and therefore controllable minorities.
"Psalm 20:
May the Lord answer you in the day of trouble; may the name of the God of Jacob defend you;
May He send you help; from the sanctuary, and strengthen you out of Zion.
May he remember all your offerings, and accept your burnt sacrifice. Selah.
May He grant you according to your heart's desire, and fulfill all your purpose.
We will rejoice in your salvation, and in the name of our God we will set up our banners! May the Lord fulfill all your petitions.
Now I know that the Lord saves His anointed; He will answer him from His holy heaven with the saving strength of His right hand.
Some trust in chariots, and some in horses; but we will remember the name of the Lord our God.
They have bowed down and fallen, but we have risen and STAND UPRIGHT [our emphasis--Ed].
Save, Lord! May the King answer us when we call."
The U.S. Federal Government and the White House are hiring something like a million census takers with our tax money to pay for them. It will probably be the most expensive census in the history of the world, if the Obama's track record holds true for its performance. So when the Government "Census takers" call, as they threaten to do if they find gaps on your form or anything they do not like, we can as Christians call on the Lord, and He will give us the words to say to these misguided people who are serving a racist agenda while thinking they are serving their country. The U.S. Census poop sheet also threatens us with a $5,000 fine. But know that God is still in charge, despite their threats of retaliation if we refuse to give any information above our name, telephone number, and number of people and their names at our address. Anything else is unconstitutional, and it will not stand before the Court of the Lord, nor will it stand in a free and open trial in the courts that follow the Constitution and the Bill of Rights. Perhaps a kangeroos court will find us guilty, but that is the risk I choose to take, as God is my ultimate judge, not man. We can stand upright on God's Word, and He has promised to defend us, no matter who comes against us to force us into slavery to them.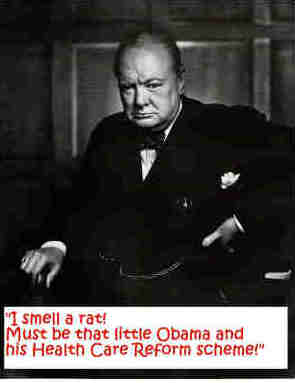 Regarding the present crisis in the Illegal, Unconstitutional Health Care Takeover by the Democrat-ruled Federal Government in Washington: I was once in a freak hurricane, that nearly flattened the small town of Enumclaw in the foothills of the Cascade Mountains of Washington State. The jet stream (which features a river of wind traveling at 600 miles an hour or so, which airliners like to ride to save gas on the over-the- North Pole flights, somehow "misfired" and jetted down on this particular former logging town, and for three days held it under siege and was blowing it to pieces, knocking down trees, barns, tearing off roofs, and doing all this with freezing temperatures. After about three days, with total disaster threatening, it withdrew, and the townspeople, all who had not fled away, crept out of hiding to look at the damage everywhere they looked. It was a "freak" of nature, it was thought, and gained national coverage. But that was the natural sight, natural mind operating, misinterpreting as usual! After it had begun, and the house plants were freezing in the windows of the apartment where I lived, I anxiously called my mother in Puyallup about fifteen miles away to say I was coming to dinner with her and the others at a brother's in the same valley town, and that we were experiencing a hurricane up where I was in the foothills. She didn't quite grasp what I meant at first, but I described as fast as I could the freezing up of the apartment, the plants dying, and my rush to grab some clothes and get out before the roads were all blocked by trees and fallen power lines. She then "got it" and began speaking like a prophetess of the Bible, and I recall she said it was God's judgment on pride! I didn't think it applied to me, but the people around me as it was a town of old, strongly entrenched families with long-established reputations and social standing and churches that probably reflected those same attitudes of superiority, since the same people ran those churches and sat in the pews. But it probably meant me too, as I was mired in a church at the time that thought itself superior to all the other churches and had the only truth worthy of the word, Christian.
Now, as I have prayed much about this current crisis in American history, which is really spiritual at bottom, I dreamed one thing that seemed significant last night. I saw myself in a room that was quite like one you would be hiding in with a hurricane going on. It was shuttered down, with no views out, and a hurricane of wind and rain was blasting every inch of the exterior. Nothing was getting in yet, but there was no sign of it abating, and it was a full-scale hurricane going on. Isn't that a good picture of what is going on this very minute, and has been going on for hours, if not weeks, and months too? This is a spiritual battle, and we Christians are besieged by a satanic typhoon or hurricane right off the sea, just like the residents of Louisiana, Mississippi and other Gulf States were during the hurricane season that nearly wiped New Orleans off the map. But what will be the outcome of this hurricane of evil presently sweeping upon us from all sides? When will it end? Will we be swept away, the little refuge we have fled into, broken apart, so that we are hurled out into the storm and then swept away? I am assured that God will rescue us, even when it seems most hopeless and that we are certainly doomed.
I already had a vision before this little dream last night that showed the Lord calming the storm, with a simple prayer pulled out of my chest the moment I cried it, and hurled like a thunderbolt into the teeth of the titanic storm or two hurricanes I saw in the vision that were threatening a struggling group of people caught on a tiny land bridge between two raging seas. The thunderbolt of prayer energized by the Lord God calmed the storm, it withdrew on both sides, like lions withdrawing their outstretched claws, back, back, back, and in the vision I was relieved to see the people would now be saved from what had just the moment before was clearly utter disaster for them.
How will this happen? I do not know. But I know it will happen! This is the only vision I can unreservedly call a vision that I have had in my entire life, and it did not compare to the dreams, it was so vast and powerful in scope, it was far beyond any dream's effect. The supernatural taking of my little prayer, "Don't let them die!"--that was totally unexpected. I didn't know I was going to cry out like that as I lay on my bed, gripped by this vision of the two raging seas and barely visible between them the little band of people struggling to cross a tiny rocky bit of land just above water line. Last of all, the way the little outcry of a prayer was seized and plucked right out of my chest, then hurled like a most powerful arrow or missile right into the midst of the two hurricanes--that was even more amazing. Finally, the way the hurricanes stopped advancing from that very instant, withdrawing back from those people on both sides simultaneously-- well, it was unforgettable. It was so frightening yet conveyed a most reassuring message to me--that despite how bleak things will truly get for Christians here in America, God will intervene, and take a simple prayer, from you, from me, from some little grandmother in the Ozarks or a nursing home in California, and and stop the mouths of lions that are looming over us to devour us. So let us take heart! We are not going to be devoured, though it seems right now we are being devoured by the tyrants in Washington. God will pluck us out of their jaws, and muzzle the jaws of the lions and drag them away to their cages. God will do it, as it is impossible for us to save ourselves from them, we simply do not have the power, and their power is humanly unstoppable. But God is Almighty God--He can and will do it!,/h3>
See above my response to the immense power and money grab by the U.S. Congress Democrats and the White House and Presidente Obama. I have a good verse from God's Word for these corrupt leaders squatting in Congressional and White House seats where they do not deserve to be: "Our God is the God of salvation; and to God the Lord belong escapes from death. But God will wound the head of His enemies, the hairy scalp of the one who still goes on in his trespasses."--Psalm 68: 20-21.
The mills of God, it is said, grind slowly, but they will grind these corrupt usurpers of our freedoms, liberties, and livehoods to powder! And we shall escape from their evil clutches.
You don't have to imagine anything, this is reality: they have forced on us a country that uses tax money to provide universal abortion on demand, so that immense profits can be made by Planned Parenthood from the slaughter of children in the womb and also the harvesting of their organs! In other words, they and Planned Parenthood are in thievish collusion, a nation-wide racketering scheme, to defraud Christians of their own money and then use it to fund infanticide for profits, which Christians, who revere life and uphold its God-imaged sanctity, abhor with all their hearts! They pass laws which "legalize" genocide and racketeering they are committing, and expect that Almighty God will either look aside or is powerless to do anything to stop it, since they count themselves Almighty in his place, after having thrown God out of the public sphere also by their laws and liberal Supreme Court rulings.
The other crimes and usurpations and trashings of the U.S. Consitution and the Bill of Rights are too numerous to reiterate. The Health Care takeover is the latest of the unconstitutional acts of this renegade, runaway Congress. A pox on this godless cesspool of corruption and oppression, from God's own hand! I don't have to do anything but pray to God about these wicked oppressors, and God will do what God will do, in His time and way, perfectly, and they shall not escape unless they repent of their sins and crimes. They will not escape His dealings, in any case. Not one of them will escape Him. We all have to do with the Almighty God, and we will all account for our deeds done in this flesh. We will answer to Him, we will account for our actions good or bad, and will be covered by His blood, or suffer the consequences of sinning without Christ's blood to wash them away and cover them before the holy eye of the Judge of the Universe. I feel sorry for all the Democrats who voted for the Health Care abomination, and feel pity for them. Their days are number, their crimes are recorded in books in heaven by recording angels, and the Almighty God has a day set for judging each and every one of these defiant, arrogant, proud, anti-God Congressmen and Congresswomen, including the President, Barack Obama and his wife and all his staff in the White House and his supporters in the Democrat Party. There are Republicans too in his camp, and they too will bear the same responsibility for this abomination and crime.
ON THE EVE OF THE DISHONEST MANEUVERING IN CONGRESS TO PASS THE HEALTH CARE INDUSTRY TAKEOVER BY GOVERNMENT: We are at the crossroads, America and fellow Americans and all Christians among you! Hear ye the word of the Lord, "Choose ye this day Whom you shall serve! Cast down your idols, you know what they are, I need not name these filthy things to you, for your hands are dirty with handling them, and your hearts are filthy making love to them! Cast them away from you now, at once, before I turn and rend you. You are at the crossroads, choose Me, your loving, saving, healing, restoring God, or choose the god of this world and all his tantalizing, seducing, defiling follies and thrills and deceptions. Choose! If you do not choose me, delay another minute, you have chosen, you have kept the god of his world as your master and abandoned Me, the Only True God, full of mercy, kindness, and forgiveness for you if you would turn back to me. You have chosen destruction and disgrace forever, if you do not choose Me! I have given you a thousand thousand chances and times and opportunities to choose me and return to my path of life that leades to eternal communion with me in heaven. The ground behind you is littered with the opportunities and calls from me and My Word that you have crumpled up in your hand, and spurned in your hard, busy, self-preoccupied hearts, and then cast behind you like waste paper! Look around--don't you see all my calls, which you threw away as worthless? They will testify against you at the Judgment! Yet you have this moment, I have given you out of mercy and grace alone. Use it and be saved, turn back to Me, the Living Way, and escape death and destruction. Your nation is set to destroy itself, with your Congress voting for a devious plan to destroy your freedom, and make you all slaves of the state power, all except those who will rule you as your masters. They will be my whip on your backs, if you choose to go on as you have gone--and ignore my summons to return to Me now, before it is too late. This is the call from Me, make no mistake about it. Check the scriptures--do not thousands of verses call You in the same way? They do! The Word I have given is always true and pertains to you in these latter days, and will you heed it? Heed My Word, heed my Call! Return to me, my People who call themselves by my name Christ."
JEHADIST NUTRITION IS NOT OF GOD:
We have fanatics, jehadists in nutrition today both in secular venues and on Christian TV networks. They preach virtually the same false gospel, only the "Christian" one purports to be scripture-based and except for principles that are available to every Bible reader, they are not sufficient to establish a gospel, which is what they have been commonly used to do by the nutrition jehadists. It is not the Gospel of Jesus Christ they are promoting, but to listen to them you would think so! They base their whole lives and ministries on their nutritionist theories and findings, do they not? But what really is the base for their preaching? It is fear, and the scriptures say, "For God hath not given us a spirit of fear, but of power, and of love, and a sound mind." Fear of death, fear of cancer, is the engine driving this false gospel. I don't care who endorses this false gospel, it isn't validated by what men, even great men of God, say on its behalf. Only the Bible validates anything, and God has not validated anything but Christ Crucified, as Paul affirmed for the whole early and latter Church. That Gosepl is the only true Gospel, not what these Doctors of Nutrition proclaim and preach. It is high time for them to be reined in. They are far too pervasive and influential. Yes, it is plainly true the American diet is in many ways terrible for us (since young and old are urbanized and sedentary and do not get the needed exercise anymore), we all should know it by this time. But we don't need these food nags to drive us with their fear tactics into their corner where we sit in a huddle and have to listen to them rant and rave about all sorts of ways to avoid bad stuff, the Bible is as always our sole guide and counsel, and the Holy Spirit answers our call for wisdom and guidance and instructs us in these matters, so there is no need for these food nags or nutrition jehadists who have agendas that are self-seeking. They will spread their net of bondage over us, while proclaiming they have the answer to health and welfare. They are out to capture human souls and enslave them for their own benefit. I don't want any bondage, I want the freedom of Christ, along with good health. Exercise, moderation in all things I eat, and less fat, less overcooked things, less starch, less meat in general, more grains and vegetables and leafy salads and good dairy products and some eggs too, that is the Bible way to go. We don't have to become health jehadists like them and be fear-driven and consumed by the god of fear, Satan, who is behind all this nutrition gospel.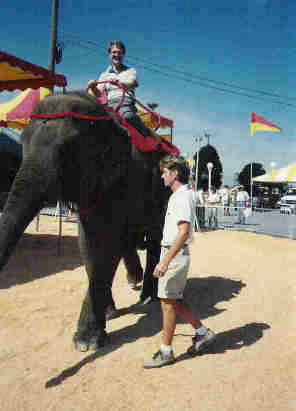 Who is riding whom?
I rode this elephant at a fair, but that was because it was a well trained elephant, not a wild beast beyond control. I would have been grabbed by that trunk and smashed to bits beneath those feet if I had tried to ride this immensely powerful beast (it is a lot bigger than any car or SUV, is it not?), and it turned out to be a wild one. So too with SELF, it is an elephant that grows up in each one of us. It is immense, and is so powerful it is in charge of our lives. Who is stronger? Only Christ is stronger. Without Christ, this elephant of self rides you. Imagine that, what that must look like--an elephant riding you, perched on your shoulders somehow as you stagger along life's pathway, doing whatever the elephant wants, getting it whatever food it wants, when it wants it, and going wherever the elephant directs. That is the true picture of every uncrucified self, every person who has not obeyed Christ and taken up his cross and followed the Lord as he commanded each disciple of his to do. Eventually, the elephant will get tired of you too, and turn on you and trample you to bits. It is just a matter of time, for self is self-destructive, it will destroy every person who never gets control of it through Christ. Self will kill you, the host, with all sorts of things--materialism, greed, drugs, pleasure seeking, sex, power lust, careerism, gossip, bitterness and unforgiveness, anger, all sorts of sins. Self is a wild elephant, untamed, and so powerful that you can't stop its rampages. A rogue elephant will kill many people until it is shot dead by an expert marksman who has a lot of courage. So too with runaway selves--look at the rampages we read about in the papers or see featured on TV news-- the killing rampages, the sex rampages, the power plays in Congress, the bribery, scandals, government corruption, scams, and plots that go on ceaselessly in the public eye, all because self is out to get whatever it wants, when it wants, regardless of everyone else. Tiger Woods--just another self on the rampage without restraint. Poor, aptly named Tiger! But really, the answer is right there, all the time waiting for him in the Bible, in which Christ says: "Deny your self, and follow me, and take up your cross!" If he would do that, if you would do that, if I would do that, self is tamed at last, and not only tamed, but put to death on the cross, daily, and we can live new lives, free at last of the elephant of self, and free as God designed us to be. Free at last! Wonderful! That is what God offers us all, if we are willing to let our self be tamed and crucified and denied. If we are willing... Until then, the elephant rides us, and we are its slave.
The Anti-Christ was pictured thusly in the medieval ages, a man riding the sea-monster, Leviathan, and there is some truth to this fanciful potrayal, for the coming Anti-Christ will ride a governmental leviathan, a brutal, godless, sophisticated, rich, powerful world-empire he has cobbled together with sheer charm of personality, plus cunning and the most skillful diplomacy, as well as the aid of Satan himself who is the chief power standing behind this wicked world dictator.
You won't be able to identify him by his looks, however. He will probably be very handsome, or at least have a most winning, attractive personality and impressive speaking voice. His chief trait may be persuasiveness, with his overwhelming arrogance and pride remaining hidden for the most part along with his brutal, beastlike cruelty of nature. He will be able to smile and talk and persuade beyond anyone else on earth. People will be won over who were formerly very skeptical, even the very elect of God will be duped and deceived into climbing onto his bandwagon. Many well-known Christian leaders and even evangelicals today are being duped and deceived by the world's antichrist spirit and giving their support to all sorts of ungodly programs, leaders, and agendas, so it will happen with the Anti-Christ, only moreso. If it is happening so already, it will be bound to get much worse during his reign.
A thing to beware of: waiting for him to appear to reject him. If we are living crossless, without denying ourselves, playing games with God, holding a form of Christianity but denying the powerr of, living in known, conscious sin in our lives, waiting until latter, "a more convenient time," to repent of it, "pressing the perimeters" a bit more so we can indulge sin while expecting grace to cover us (depending on "once saved, always saved"), well, we are set-ups to be devoured by this Anti-Christ beast when he comes. How so? We are already dupes, deceived, and devoured by the world spirit, the god of this world, while thinking we are safe, we are born again Christians on our way to heaven, no matter what sin we cultivate and indulge here and now. There will be no later chance to turn back, better not count on it! Now is the only safe time to repent and live right, not later. Later is later, and too late! We will be lost then, be assured, friend, if we are not living right now under the shadow of the Cross of Jesus. Millions of saved, born again Christians will not be going to heaven, because they are presently playing games with their souls and with God now, thinking that grace covers all they say and do that is sin. How does the Bible speak of that kind of life? It says to stop! STOP IMMEDIATELY! Turn back to Christ your Savior, repent, change your ways, or suffer the consequences. Oh, consequences may not appear right away if you don't, you may even enjoy life as you have chosen to live it for a while more, even years more perhaps if the Lord tarries, but make no mistake, the devil has you, and he will draw you in when it is time for his Anti-Christ to make an appearance. You will find yourself serving the Anti-Christ, with the mark of the Beast on your forehead too, and then wonder how in the world you had fallen for this fate. Well, it is all because you chose it way back now, when you had a chance to repent, turn from your sin, and ask Christ's forgiveness. It is so simple, how to remain in the saving power of grace--ask forgiveness, plead for power to walk aright, and God will help you. Until that, you will continue sliding toward the abyss, continue sliding into the kingdom of the devil and the Anti-Christ while looking like you are just fine as a Christian to most everyone's eye and estimation. Stop and sober up, get right with God now, for now is the only time you really have to get back on track with God, friend.
As for Robert Kennedy's assassination, if Gordon Lindsay of Christ for the Nations, its late founder, is correct, he will set the record straight on at least one Kennedy's tragic end, and it dovetails with all I have said previously about the Islamic conspiracy (which does not derive from individuals so much as from Islam and the Koran as they impact individuals who adher to the post-Meccan teachings of Mohammed in the Koran).
In his "Report from Israel" letter to partners of July 1968, Lindsay wrote:
"I have just returned from Israel to receive the startling news of an event that may have profound influence on the developments in the Mideast--the tragic assassination of Senator Robert Kennedy. On Saturday night before his death, he and Senator McCarthy spoke on a national network; and Senator Kennedy made the remark that the U.S. should stand back of Israel's right to live. A young man who heard this remark was an Arab from East Jerusalem by the name of Sirhan Sirhan. Arabs, as a whole, are law abiding people, but few like this young man are inflamed with hate [where was he inspired to hate? --the Koran is full of hate for Jews and Christians, when you go past the kinder surahs of Mohammed's Mecca period to the later surahs of Medina which supersede them, according to Dr. Mark Gabriel, the former iman and Koranic scholar from Cairo].
Watching his opportunity to avenge the loss of the 6-day war on its first anniversary [Muslim terrorists always seem to pick significant anniversary dates, do they not?] (June 5), he crept into the hotel where Robert Kennedy was making a victory speech and opened fire, killing the Senator and wounding several others. This event has deep significance. In Sirhan's pockets were found statements reflecting his devotion to Communism and his hatred of Israel."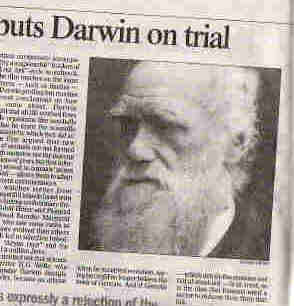 Darwin should have been under a doctor's care for his mental disorders. He was a man with psychological or neuroses, which may have contributed to his sorry performance as a naturalist. The anti-God religious component, so prominent in him and no doubt adding to his instability of mind and emotions, also was crucial to his future career. He had been Christian but threw away his faith (this was commonly done by the skeptical, young intellectuals of 19th century Britain, as developing science seemed to disprove the Bible and its claims with evidence). They called the Bible and its claims "rot." Some rot, and it was in those young, arrogant fools, not the Bible! A shipwrecked faith can lead to a shipwrecked life, with havoc spreading throughout society, as the misdirected talents and intelligence of the apostate are directed at establishing a new secular world-view or philosophical system that runs completely contrary to the Bible and Christian beliefs. So he was not typical. Read Tennyson--he remained a Christian but was deeply troubled by the "new" science of the 19th century. How could he reconcile what it was revealing with the historic Christian faith that was the bedrock of his life, even from youth. His wonderful IN MEMORIAM, a 17-year composed tribute to Arthur Hallam his dearest friend who died young, concerns in part this spiritual struggle Alfred Tennyson (Britain's poet laureate for many years) experienced. Tennyson did not throw away his faith, but held it despite what science was claiming to be fact, yet others were not so firmly founded, and fell away, turning to agnosticism, atheism, nihilism, anarchism, socialism, communism, and other political and philosophical systems that seemingly provided an alternative to Christianity. This is background for understanding what Charles Darwin eventually did, is it not? Late, on his deathbed, he deeply regretted the folly of his youth in trashing his Christian faith like he did. That one foolish act of unbelief produced his ORIGIN OF SPECIES tractate, and Evolutionary Theory was launched, with global repercussions. He knew that this theory was unfounded, did not have sufficient evidence to prove it, and said so, but he could not call back the demon into the box once it was loosed. So Charles Darwin is a tragic figure, not just the butt of ridicule. He is worshiped as a god by secularists today in our society and our schools, but he is really tragic. His supporters today have brainwashed millions of school children and are still brainwashing millions in the universities, where they ought to know better, since the latest science is disproving Darwinism every hour. You can deny the true evidence only so long. But in the meantime, millions are misled down the path to their destruction. The damage is being done, and few of these Evolution-brainwashed students will know the truth of the Gospel and the Bible as a consequence. That is what Darwin suspected was happening back in Britain in the 19th century. He knew the effect his theory was having on society and people everywhere, and he was increasingly disturbed and unhappy about it. But he couldn't stop it, though he must have wanted to. Perhaps, he lacked the courage to declare to the world he was mistaken or wrong. God knows. You won't hear in the schools and universities about his deep reservations about Evolution, expressed on his deathbed to Lady Hope, wife of the First Admiral of the British Fleet. It is a religion that has been concocted on this spurious theory, and too many careers, reputations, and books have been roduced in support of it. The espousers of Evolutionary theory do not want to acknowledge their error and all they have done go up in smoke! You and I can understand that, but surely their professional integrity is lacking, if they deny the evidence and the facts in order to hold to a highly questionable theory that even the creator of it was very doubtful and regretful about it right to the end of his life. Bad money, it is said, drives out the good money eventually. So too with ideas. This very bad idea, evolution, has virtually drive the Bible and its truths and the Christian world-view from all of our social structure and institutions. We are being destroyed, root and branch, as a nation. We are living in a divinely produced CREATION, not an EVOLVED UNIVERSE. Be cautious about the Big Bang Theory too--after all, none of its proponents were on the scene when it supposedly happened! They don't have conclusive evidence, and cannot have it, since God created the Universe, we know from the revelation of the Bible God gave us in Genesis. Did he create by a Big Bang--some Christians think so. But it couldn't be--for we know what big bangs, or explosions, produce: a junkyard. This Universe is orderly, so finely tuned that it can harbor a planet like Earth teeming with life and also human beings. A big bang could somehow produce this? THAT SEEMS ABSOLUTELY ABSURD AND IS ABSURD. WHY GET ON THE BIG BANG BANDWAGON THEN, AS THE GENESIS ACCOUNT IS A FAR BETTER EXPLANTION: GOD CREATED THE UNIVERSE BY FIAT, BY HIS UTTERED WORD.
Mentally disturbed for many years of his adult life, we see the sad result of his theorizing, which he later regretted, as he said so himself to Lady Hope come to see to his soul's needs as he lay on his deathbed. Darwin's legacy is death and destruction, but evolutionists and Darwinians are celebrating the 200th anniversary of his birthday (a dark day, indeed!), and the 150th anniversary of his most famous piece of garbage, "On the Origin of the Species."
Thank God our Creator that there are some film producers with the intellectual honest and the courage and the money who are producing films that question Darwin and his spurious theory. "Creation" was released in September in London. Another anti-Darwin film is "The Mysterious Islands," after the unique Galapagos Islands that inspired Darwin and form the basis of his fanatic adherents' evolutionary faith. Going right to the source of this folly, the Birmingham, Alabama Erwin Brothers filmmakers took their equipment and crews to the volcanic islands with all their bizarre animals and fish off the coast of Ecuador to film the very scenes and species that Darwin used as proofs for his theory. Executive producer Doug Phillips took a team of scientists to determine whether the place is an exhibit for evolution or divine creation. They photographed white-tip sharks, salt-spitting lizards, blue-footed boobies and flightless cormorants, and of course those darn, little finches that Darwin made so much about, only, lo and behold, these world-class scientists reached different conclusions than (in today's standards of science) poorly trained Darwin the 19th century naturalist; "Darwin thought that all life evolved from simple organisms like seashells, and that he knew the scientific mechanisms by which they did so. The film argued that new kinds of animals are not formed through mutation nor the passing of millions of years but that information stored in animals' genes--by God--allows them to adapt to different circumstances."--Excerpts of Julia Duin's "Stairway to Heaven" article, "'Mysterious' Puts Darwin on Trial," The Washington Times, Monday, December 28, 2009.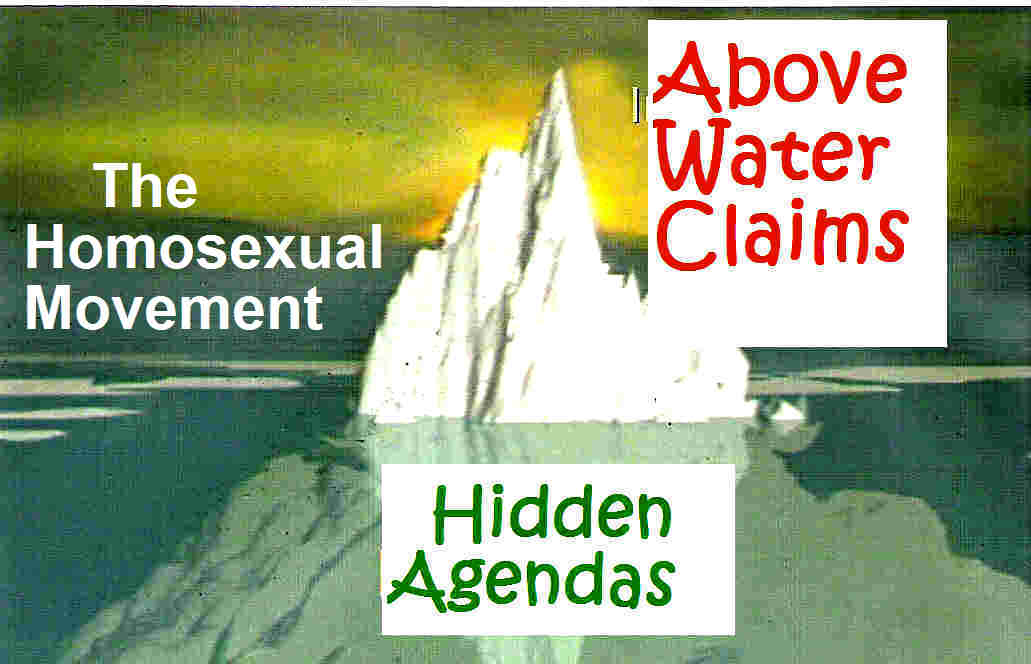 What the homosexuals claim they are after is really clandestine and sinister, and usually the opposite of what they are seeking publicly. Be advised about the existence of this subsurface agenda: like the iceberg's immense, hidden base, it is lurking beneath the water, and is deadly, and will most certainly destroy any society that blunders against it. If the homosexuals get complete upper hand over us all, we don't have a ghost of a chance to escape anihilation, any more than the Sodomites did when God said, "Enough is enough!" and unleashed hellfire and brimstone on Sodom and Gomorrah.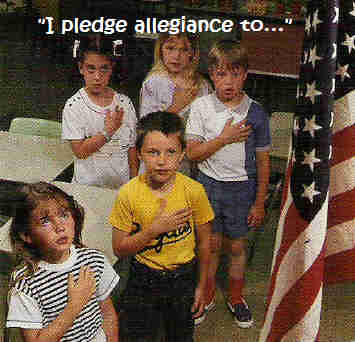 Pledging Allegiance to the United States of America by school children in public school classes may soon become a thing of the past, if the ACLU has its way with the Christian founded (!) public school system in America. They hate it with all the animus in their shriveled hearts, particularly because it bears the phrase: "one Nation under God" in it. They also hate it with the spite of demons because it has children pledge allegiance to this nation. President Obama hates it just as much. He would much rather have the pledge modified, so that they pledge allegiance to the United Nations, or a nation under the authority of the United Nations. The U.S. flag, if shown at all in the classroom, will have a noticeably larger United Nations flag standing by it, so these impressionable young minds get the point he wants them to get: we are subservient to the world community, not a sovereign nation in our own right, and patriotism is no longer operative and viable, since we are in his view all citizens of the world, a term he applied to himself in the infamous Berlin speech.
If you haven't read the political science books or the Communist Manifesto or its offspring, the Democrat Party platform, or do-nothing Obama's two fabricated "memoirs," or even Karl Marx's doctrine of devils, DAS KAPITAL, don't think you need to. Just look at this, and you will understand immediately what socialism (and its later, terminal stage, full-blown communism) is all about:

Whatever the socially attractive window dressing the misnomered "Democrats" put on their power grabs, the hidden objective is always the same thing: absolute power. But they have forgotten one thing, as Lord Acton pointed out, that power corrupts, but absolute power corrupts absolutely. But even if some of them remember his true principle, they seek total control anyway--since they are intoxicated slaves of the god of this world, whose kingdom is built upon force and slavery. But only God has total control, and even Satan is a defeated foe (defeated the atoning Cross-work of Christ) and so they are seeking to supplant God Almighty, which means their enterprise can only fail absymally. They will continue on until they are destroyed by the hand of God. The Bible details their destruction, does it not? They ought to read the Bible and take it seriously, for it is their only hope of escape from a certain, soon-to-materialize doom.


Can't find the article or statement here on this page that was here previously? Well, it is preserved on a "Previous Home Page" we have moved for easy access off this page. Go to the Previous Home Page Directory page, and there you find most all our former Home Pages and their contents.

THE EMMAUS WALK MISSION STATEMENT:
Jesus Christ first, and all the rest, starting with ourselves, will fall into line.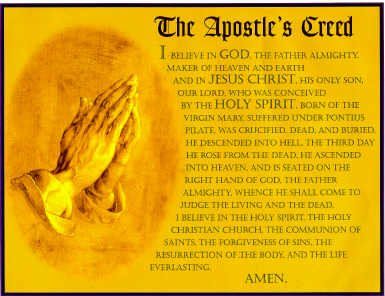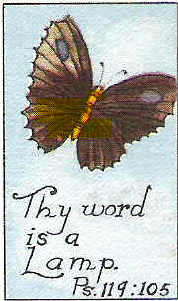 Yesterday we can do nothing about, tomorrow is in God's hands, but today something good is going to happen!

(c) 2010, Butterfly Productions, All Rights Reserved Until the Rapture!

For all previous material on past home pages, please go to:
PREVIOUS HOME PAGE DIRECTORY: