We think of the Rev. and Mrs. Skavlan, Sister Mabel Lien, Miss Anna Mathison, and Ruth Dahle; Mr. and Mrs. Jess Olson, Gablo Hanson and Mable Gunderson; the Rev. and Mrs. Edson Hartje who served at Shismaref; Martha Brennum, and Sister Magdalena Klippen.
Sister Magdalena you would like to meet. She has the same happy twinkle in her eye that made Sister Anna so charming. Her ready smile needs no coaxing, and I am very sure that Mary's Igloo people have not forgotten her.
Before I close my story I would like to go back to our Teller station where Rev. and Mrs. Klyve have been working so faithfully for several years.
I am sure that they would find their duties still more interesting if they knew that at least four young women in our church claim this as their birthplace. I am sure these girls would like some day to see Teller again; Dagny Brevig came back to teach.
The other three are much younger. Allalie Fosso, Mildred Malmin, and Kiatcha Dahle, former students at Pacific Lutheran College and St. Olaf, have all heard the stories of the north, and love them.
And we their parents are thankful that these homes where we once lived are in good hands. Our cruise of memories must come to an end. It is time to say "Ko-yanah, Ah-lene-mekh," (Thank you, and good-bye.)--Mrs. C. K. Malmin (Missionary to Alaska)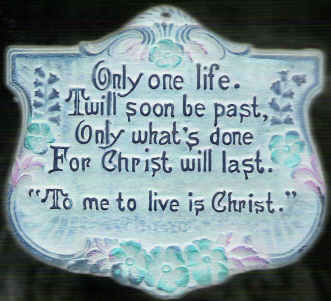 We request kind permission, if there is anyone who can give it for the re-publication of this old monograph, published by the NLCA, Literature Committee of the women's Missionary Federation, Minneapolis, Minnesota (date unknown). My mother, Pearl A. Ginther, who gave me this old missionary account to use, has given her approval, and we hope that it receives the same from all viewers, whom we mean to bless by it. Contact: Ronald Ginther, P.O. Box 212, Puyallup, WA 98371