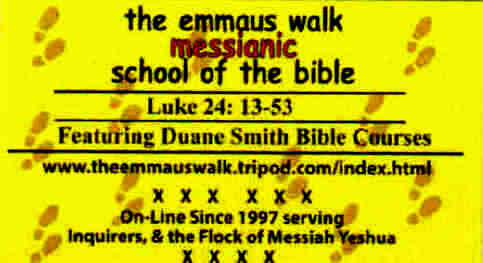 VITA OF RONALD D. GINTHER
I was born in Sioux Falls, South Dakota, to Pearl A. Ginther and Robert L. Ginther, both born-again Christians. My father was deceased in 1947 when I was five years old, killed in a private plane accident. My mother raised me and a family of 8 children.
EDUCATION: Eastern Washington University awarded me a B.A. and a M.A. in English. The M.A. degree is a Master of Fine Arts equivalent. My creative writing thesis was rated publishable by a graduate committee chaired by John Keeble, author of YELLOW FISH, OUT OF THE CHANNEL, and other mainstream books. Three undergraduate years were completed at Augustana College, Sioux Falls, S.D., a nationally renowned private college. I also studied at Pacific Lutheran University for two years, one in elementary educaion. My high schools were Puyallup High (1 year) and Augustana Academy, Canton, S.D. My Bible school experience has been: Graduated from People's Bible Institute, People's Church (now Covenant Celebration Church, Tacoma, Washington), and a degree, Graduate Studies, from Genesis School of the Bible (the name PBI took after it was given to Eklessia, a new church started in Spanaway, Washington. TEACHING, WRITING AND COMMUNICATION SKILLS: My love of English, writing, and literature led me to teach composition, grammar, speech, British and American literature at three colleges in Washington, Oregon, and Kansas. It was for my enjoyment that I became a feature columnist and writer for two newspapers in Graham and Eatonville. Interested in promoting worthy causes and people, I wrote articles that were published in two national magazines, one the official magazine of the E.L.C.A. My biography of a Romanian refugee was printed with a foreward by Charles Duke Jr., an Apollo Mission astronaut. Presently, I am completing a science fiction series, done in a mode which expresses my passion for portraying ancient civilizations and our enormous debt to them. In college and high school I was a newspaper editor, and I participated in oratory, declam, choir, debate, the college literary magazine, and plays.
OTHER EXPERIENCES: I spent three years in the Air Force and was a certified Veterans Tutor at E.W.U. Three trips to the Middle East and one to England were trips of discovery that showed me that literature and history were living things. I have created a number of websites for my South Dakota pioneer family heritage, as well as sites for Bible study, Northwest poetry, and science fiction. Another site promotes poetry and play writing and encourages self-publishing. The sites have attracted tens of thousands of hits or views.
CHURCH: I have been a member, regularly attending, my parents' home church, a Lutheran church (Mt. View Lutheran, Edgewood, WA), in my years from infancy to adulthood, a non-denominational and independent evangelical/charismatic church (Ekklesia, Spanaway, Washington, later called "The Eatonville Church" after it moved from sites in Spanaway and Elk Plain to Eatonville), which became a toxic church after a few years, a Quaker or Friends Church in Netarts, Oregon, and a Baptist church (First Baptist Church, Puyallup) for a year, then another Baptist Church (Northwood Church, Puyallup) for three years, and finally a Pentecostal church, Praise Chapel, Puyallup.
---
Marital status: I don't mind saying in public here I am single, and God has blessed me with abstenance and purity of mind and body and soul. It can be done with God's enablement and applying his scriptures daily. I have been single since a divorce early in the last decade. It was not my choice, as I believe in the sanctity of marriage. I cannot say I was sinless in that relationship, and have repented, but cannot undo what was done, and so must just let the blood of Jesus Christ cover my sins, which he has. I thank God for preserving me through the ordeal of divorce and afterwards during the long period of recuperation. I am now married to Christ, and I am content with that, for the rest of my tenure on earth, if that is to be my destiny.