1.
Jesus loves the little children,
all the children of the world.
Jew and Gentile, Arab, Greek--
He's Loving Lord to all who seek;
Jesus loves the children of the world.
2.
Jesus loves the little children,
all the children of the world.
Turk and Bantu, Chinese, Finns,
His pardon's free for all our sins;
Jesus loves the children of the world.
3.
Jesus loves the children of the world,
all the children of the world.
Just reach out, He'll take your hand;
He'll lead you like a Shepherd can!
Jesus loves the little children of the world.
Recommended The Emmaus Walk Book List:
"Smith Wigglesworth," Apostle of Faith, biography by Stanley Howard Frodsham, Radiant Books, Gospel Publishing House, Springfield, Missouri
"George Muller, Man of Faith and Miracles," biography hy Basil Miller, Bethany Fellowship, Dimension Books, Minneapolis, Minnesota
"Tortured for Christ," autobiography of Richard Wurmbrand, Diane Books, Glendale, California
"Hope for Man in a Hopeless World," by Basilea Schlink, Bethany Fellowship, Dimension Books, Minneapolis, Minnesota
"Glory in the Church, the Coming Revival," by Edward E. Hindson, Thomas Nelson Publishers, New York/Nashville
"Czechmate," autobiographical account of imprisonment of author in a communist country for Bible smuggling
"The Everyday Guide to "God," A to Z Listing of God's Attributes, with Scriptures, by Amy Ng Wong, Humble Creek Publisher, Uhricksville, Ohio
"The Complete Book of Bible Lists," by lH.L. Willmingon, Tyndale House, Wheaton, Illinois
"God Sent a Man," the story of Joseph, by Carylye B. Haynes, Review and Herald Publishing Association, Washington, D.C.
"Israel Act III," The Bible and the Mideast in prophecy, by Richard Wolff, Tyndale House, Wheaton, Illinois
"Eric Liddell, Pure Gold," biography of the Chariots of Fire Olympic runner turned missionary to China, by David McCasland, Discovery House Publishers, Grand Rapids, Michigan
"C.S. Lewis," Heroes of the Faith series biography, by Sam Wellman, Barbour Publishing, Uhrichsville, Ohio
"A Passion for the Impossible," The Life of Lilias Trotter, by Miriam Huffman Rockness, Discovery House Publishers, Grand Rapids, Michigan
"Jerusalem Countdown," A Warning to the world, containing a prophetic view of Iran's role in coming world events affecting or centered on Israel, with parallels between Joseph and Jesus tieing in with these events and others of the Eng-Times, by John Hagee, Frontline (A Strang Company), Lake Mary, Florida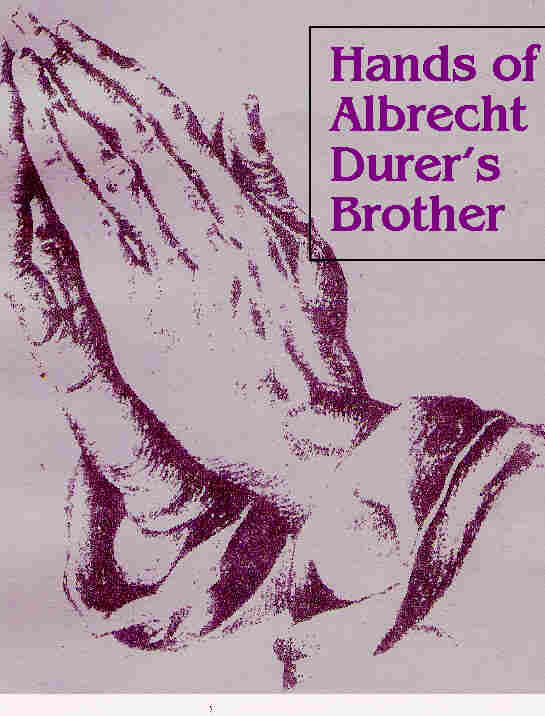 OUR RESURRECTION (EASTER) QUIZ PROVES EXTREMELY POPULAR: Check out this very popular Resurrection Day quiz--and learn everything you thought you knew but didn't! Easter, so-called, is all about the Earth-changing Resurrection of Jesus Christ, and all it signifies--which is everything. Without Easter, there simply is no Christian faith--and this quiz will show you exactly why this is an indisputable fact; i.e., no Resurrection... no Christ, no Christianity, no hope, no sin forgiven, no life worth having here and hereafter! That isn't a complete list either.
GOD'S JUDGMENT IS FALLING ON GREAT CORPORATIONS, NOT JUST GREAT NATIONS: We can hear or read or see the news these days, and it doesn't carry the message it should--that God omnipotently and sovereignly is moving in this world, in this time and space, in specific incidents. It all seems to be "just happening" and so, by our prophetic default and prophetic ignorance, it is entertainment or mere noise on the screen or the air waves. But God has always acted in space and time--He created them after all for His kingdom! They are HIS dimensions, and though He transcends them, He hasn't--like the classic Deists were supposed to believe, but like the deeply religious Founding Fathers, Benjamin Franklin and Thomas Jefferson, didn't--acted like the proverbial but highly whimsical master clockmaker who makes a very fine clock and then walks away and leaves the thing ticking until it winds down all by its lonesome self. No clockmaker worth his Rollexes will act like that Deist clockmaker! And no Creator-God either! God is intimately involved with His creation--and Deism is false--sorry, ACLU, you have no argument here against America being founded on Christian foundations! The original documents all support a Christian foundation for America and it system of government!
We really need to reread Genesis--for Genesis proves God was intimately involved with His creation from the first, no matter what "happened." He didn't make sin "happen," but when it "happened" he had a perfect Cure ready--the Promised Seed of Woman.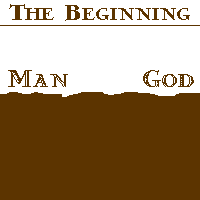 Until the Seed of Woman--Jesus Christ--came into the world at the right appointed time to suffer and die for all our sins, restoring us to God our Father as His children--God as Jehovah acted in most practical, compassionate, loving ways--providing the malefactors their clothing, providing protection for them and their children against worse sin, and in all ways acting like a loving Creator-Father would act.
So too at this present time--in 21st century America or the other nations of this world: God is intimately, daily, minute by minute, involved with us, in this time, in this place! Well, by logical extension, the business world where most of us spend some good part of our working day, is also intimately involved with God. It is not sacrosanct, it is not a moral no-man's land, as university professors of economics have taught their classes for decades. On the contrary! Business is God's purlieu, and He can and does intervene anytime He so chooses--objecting economists notwithstanding! How can that be proved?
On the news today, it is clear that God is involved with GM and its withdrawal from sponsorship for the ungodly product of morally-diseased minds, the so-called "Survivor" TV series. GM is too much a moral coward to say why, naturally, so we will speak the truth for GM's morally-challenged leadership. The show has endorsed politically incorrect racial stereotypes, racial profiling and separation of contestants by "ethnicity--the divisive race card is being played here for sensationism and the big buck and boost ratings, in other words.
Now back to our point: God is dealing with corporations--which are groups of real people--not faceless entities or buildings or products and factories. These particular groups of people have endorsed very ungodly things like abortion and same sex marriage and gay sex and denial of the Lord Jesus Christ in preference to the gods of this world--money, power, sex, celebrity--all in favor and support of America's politically correct gods--Diversity, Multiculturalism, Ecology, Feminism, Interfaith and New Age Religion, and so on. We are seeing God's judgment on corporations (which are mere human creations, that will crash and all fade away into nothing someday). Why judgment? Simple: their ungodly practices that defy God's authority over them. To name a few of these judged corporations that are going downhill at a fast clip--GM, World.com, Enron, United (a particular choice target of terrorists, right?), Pay N' Save (long defunct, thanks to the Donald's mismanagement and cupidity), Ford, IBM, and this is just a tiny but significant list of proud, ungodly, godless corporations in this country. God is bringing down the giants, from high places they thought they would never have to give up. God is dealing with them, giving them rope to hang themselves, allowing them to go so far, but now he is also evidently befuddling the leadership, leading them into the pits of profitless folly, withdrawing the blessing of prosperity from them. This is a "revolutionary word," to be sure. I have not heard it anywhere, from anyone. Christian leaders just don't dare speak up. But if God doesn't judge ungodly sin, He ceases to be God, and the ACLU and the Ruling Humanists of our secularized society have won--they have defeated the God of Abraham, Isaac, and Jacob whom they hate with a passion! But the events on the Cross and the Resurrection tell us without question the Devil and his organizations are defeated--whether that is evident now or not. Let's review Psalm 1, everyone. Where in it does the ungodly triumph? Nowhere. God is always triumphant, Genesis to Revelation. The defeat of God His enemies are working night and day for isn't ever going to happen--GOD IS ALIVE AND WELL IN HIS UNSTOPPABLE OMNIPOTENCE, AND HE IS STILL THE GOD OF SINAI AND MOSES, AND HE STILL HAS A TEN COMMANDMENTS HE HOLD US ALL--INCLUDING INDIVIDUALS AND CORPORATIONS AND CITY GOVERNMENTS LIKE MAYOR NAGIN'S IN NEW ORLEANS--RESPONSIBLE TO. What part of "responsible" don't we understand? Based on Psalm 1:
R--for Righteousness exalts a nation, ungodliness brings it down to shame and destruction!
E--for God the three-Personed Elohim of Genesis is still the God of all the earth!
S--for Salvation rests in Christ Jesus alone--not in any other god manufactured by men and nations and corporations and Madison Avenue advertizing or Hollywood!
P--for Pray to God, confess honestly, and God will forgive your sin, and my sin!
O--for Only Jesus can turn this nation around and save it (including the terrorists, who are going to be judged too for their cruel, bloody, vengeful, ungodly acts but also are ALLOWED BY GOD TO ACT TEMPORARILY AND IN A LIMITED WAY as God's instruments of judgment on our sins if we stubbornly keep going the ungodly way we have been going!
N--for New Life is given us in Jesus, by asking Him to be our Savior and Lord--there is no New Life and life everlasting in any other Name on earth (sorry, Dr. Phil and Ophrah can get standng ovations by simply walking on stage in front of the audience and cameras but they cannot give us true Life and eternal blessedness in heaven!)
S--for Sin is the basic, foundational problem with us--it is our "big, huge, major problem"--not someone else, or genes, or events, or Republicans, or George Bush, or Osama Bin Laden, or poverty, or social injustice, or the UN, or chemical dependency, or my bad luck, or whatever--sin is our problem, individually and collectively.
I--for I need to be down-to-the-nitty-gritty-honest with God--I cannot fool everyone around me, and fool myself, but I can never, never, not one instant, fool God--He sees everything--every act, every thought, and every feeling I have, or will ever have--how can I be unreal with Him?--I need to get real with God before my time on earth runs out!
B--Believing God's Word will turn me and my falling nation around--and God's Word is always true and right for whatever I am going through or facing!
I--for Into a church that truly believes the Bible, cover to cover, and preaches it cover to cover, I need to go, in order to continue to know God better and better and also learn how to be a servant of others, Christians and non-Christians!
L, I, T, Y--you can fill them out, okay?--you can finish the acronym as well as I can, and Psalm 1, the first, foundational Psalm for our lives, will give you all you need for those last four letters and principles.--Ed.
DID YOU KNOW THAT SWITZERLAND'S NAME IS HELVETIA, AND THAT THIS PROUD, AFFLUENT NATION PROFITED FROM JEWISH HOLOCAUST VICTIMS? Switzerland (whose name is Helvetia), is, like Sweden, a nation that profits from war and suffering and bad economies in other nations, for it will take part in no war, other than to defend itself from an aggressor. There is an irony and contradiction in that isolationist position, is there not?
War can be just, as God defines just wars in His Word. God is a God of war, not only of peace. As Ecclesiastes states, there is a time for war, and a time for peace. War is not an aberration, as secular humanists like to think. War can become a necessity, if we are to preserve our freedom and our lives against tyrants and aggressors.
God is not, like us, in danger of international aggression by rogue states or terrorist organizations. But He himself is continually at war with sin and the Devil, and though they are defeated foes, they are, like the headless snake, still wriggling vigorously about in this sin-sick world and still doing a lot of damage to souls. It is foolish to deny the reality of sin and the necessity of just warfare. To take a pacifist position, in regard to sin, is folly. Sin will defeat you, unless you take an offensive position against it, actively opposing sin in your life. Sin will defeat me, the writer, unless I actively oppose it, and surrender myself to Christ daily in repentance. If this were a righteous world, Helvetia and Sweden would be the general rule, and their present position would be righteous. As it is, they are held responsible to God's Word--which judges unjust scales. The Bible says over and over that God hates unjust scales! Swiss scales are unjust, when it comes to war and peace, and economics as well. They have profited from international crime, from tyranny, from economic depressions, from the suffering even of God's Chosen People, the Jews, before and during World War II when Hitler and the Nazis confiscated and stole the German Jew's banked money, fortunes, houses, shops, factories, and and possessions, not to mention, killing as many as they could get their claws on. When called to account for this traffiking in human souls and this unconscionable profiteering on the pelf of crime lords and tyrants, they show no shame or remorse--only arrogance and the self-assurance of people who presume to think they can never be held to account by the rest of the world. They have always looked down from their hitherto unconquerable mountain fastnesses and despised those below who dared call them to account. But international law--which, surprisingly, is somewhat based on ethics--is reaching them of late! They are being brought, kicking and screaming and dragging their heels, to account for swallowing billions of dollars of Jewish funds from the World War II period.
Of course, the more important thing is revival and repentance in Hevetia, not just just reparations to the Jewish victims of the Holocaust! Germany has made a considerable attempt to repay the Israelis in money, as a sign of accepting its guilt for its treatment of the Jews in World War II and the years of Hitler's rise to power. But Switzerland? It has been very tardy, indeed! It continued, all these years since the Second World War, to sit on billions of Jewish assets--profiting from them--while Jews suffered and died in poverty, while the rich, well-housed, comfortable Swiss held those Jews' funds and valuables in their banks. What a crime against humanity, and what a crime against the Jewish People, the Chosen People of God, and the Apple of God's Eye!
Another fine article by Duane L. Smith:
A FAMOUS NAME ON BROADWAY AND IN THE MOVIES, SHE GAVE IT ALL TO THE SERVICE TO JESUS HER NEWFOUND SAVIOR!--ETHEL WATERS
THE MOTHER OF THE FOUNDER OF THE EMMAUS WALK SCHOOL OF THE BIBLE: The Emmaus Walk founder's mother, Mrs. Pearl Ginther, is soon to turn 97. By the grace of Jesus, she is still going strong, particularly in the spiritual sense. Mrs. Pearl Ginther's Scripture Garden will give you a refreshing break from your routine duties of the day:
Mrs. Ginther admires her Blue Peter Rhododendron, standing between her Umbrella Pine (her favorite tree, with Dogwood as runner-up) and a Corkscrew Willow.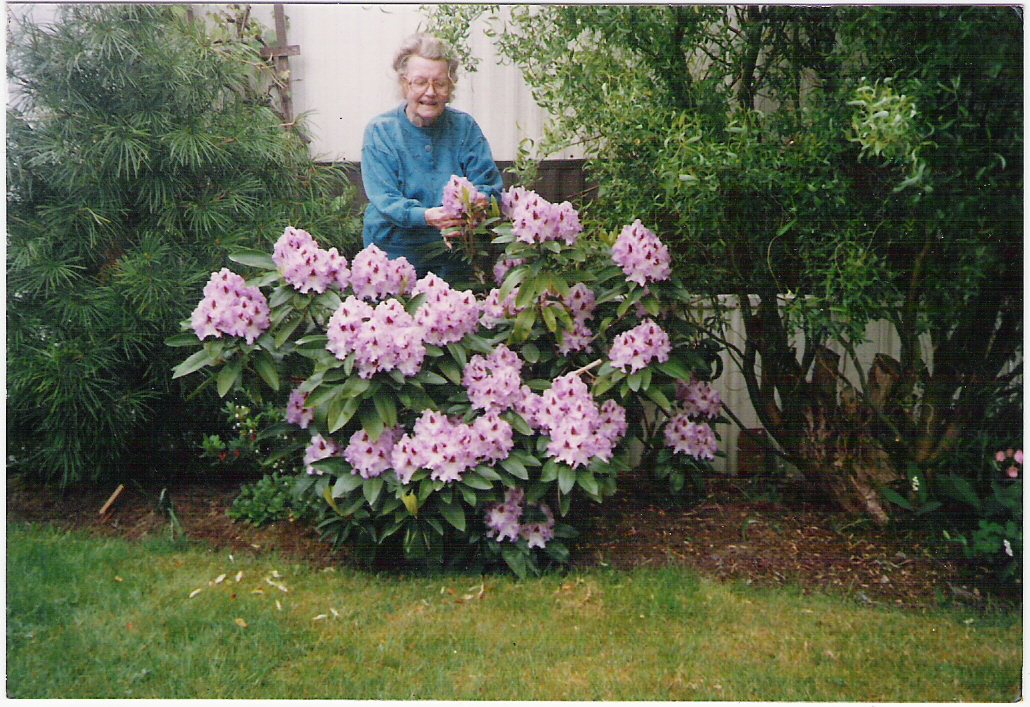 "My Two Angel Stories," by Ronald Ginther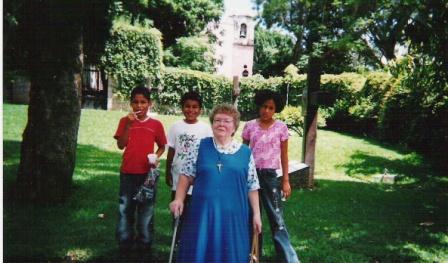 LAST ARTICLE BY DUANE L. SMITH TAKES AIM AT UNDERSTANDING EINSTEIN'S WORK IN REGARD TO THEISM AND THEOLOGY: Here is the last article ever written by Duane L. Smith:
To Abraham God said: "And I will make of thee a great nation, and I will bless thee, and make thy name great; and thou shalt be a blessing."--Genesis 12:2. This blessing holds for descendants of both his sons Isaac and Ishmael
John 3:16 in Arabic:

A Rose of CHRIST YESHUA'S Love for the Beloved Moslem People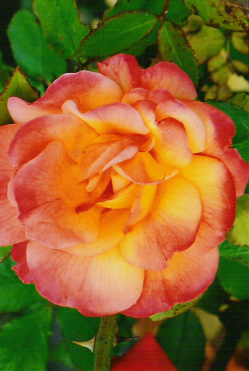 MOSLEM BORN AND BRED TARIQ FADI CONVERTED TO BEING A FOLLOWER OF JESUS CHRIST BECAUSE THE CHRISTIAN MAN HE PERSECUTED LOVED HIM ANYWAY: To all the beloved Moslem people, a word about a remarkable, young man from the Moslem community of Egypt: Tariq Fardi, who was born again and Spirit-filled after growing up a bitter, "holy war" jihadist-like persecutor of Coptic Christians in his homeland of Egypt, appeared on Perry Stone's program on TBN. He stoned an older Christian man (a Coptic Christian, I believe) almost to death, who when he was recovered forgave him! That proved Tariq's turning point in life, as it touched his heart, that someone he had hurt so badly would forgive him in the spirit of love. Saved seven years ago, Tariq Fardi is a fervent lover of the Lord Jesus and a scholarly man who reads the Koran [the Mohammed-authored holy book, the Furqan) in the original tongue, and you can probably access this program via Perry Stone's website (or please use his email address given here):
THE TRUTH OF THE BIBLE WILL CONVERT ANYBODY IF GIVEN A FAIR HEARING ON THE BASIS OF CREDIBLE EVIDENCE PROVIDED BY THE BIBLE ITSELF: The truth of the Bible is so forceful, if given a chance, it can convert anybody from a totally hostile position. Read "We Tried to Prove It Wrong," which tells of the Olsens, a young doctor and wife team, who tried to set out to methodically disprove the Bible and ended up working for decades as medical missionaries! They were so certain they could disprove the Bible over scientific inaccuracies, yet after months of serious questioning they had to give it up--the Bible had won the contest of accuracy! This account can be read in "Our Daily Bread," February 2006, a daily devotional published by RBC Ministries. You can also read it on the Web at:
The most contested real estate on earth is Canaan, or Israel! Here are two articles dealing specifically with the land God promised only to Israel:
ARTICLE ABOUT JERUSALEM, REPUBLISHED: "Speak Tenderly to Jerusalem," the CharisLife article, is now on-line: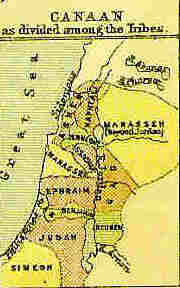 WHAT IS PALESTINE? IS IT ISRAEL? IS IT ARAB, OR IS IT JEWISH?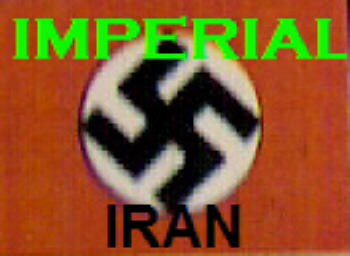 THE WHAT AND WHEREFORE ON THE IRAN AND ITS CONTROVERSIAL, NUCLEAR-ARMING EXPONENT AND LEADER: "Ram and Bear: the Land of Persia, Ancient and Modern," by Ronald Ginther:
GOD GAVE ISRAEL (YES, ISRAEL!) THE TERRITORIES COMPRISED BY SOUTHERN LEBANON AND ALSO WESTERN SYRIA! Please go and see what the Bible says, which resulted in Israel being given these lands now exploited for terroristic purposes by the Iran-backed terrorist organization of Hezbollah. Use the article to view the maps: "The Area Attacked in Israel by Hezbollah, and the Lands Occupied in Lebanon God gave to Israel," by Ronald Ginther
Flowers of Christ's Love for the Enslaved People of Iran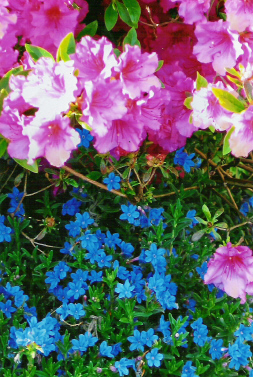 Our Emmaus Walk cartoon about the sinning, sybaritic playboy, or "rake", the typical American boy without Christ in his life:
Please turn to the atlas for more information and maps of this fascinating, once great Christian country, which truly can be called the Land of St. Paul:
In a most significant connection with this Asia Minor atlas, you might want to read the "Ballad of Paul and Silas," by Ronald Ginther, for this tells of the epic invasion of Macedonia, the first nation in Europe to be taken for Christianity by the Apostle Paul. Paul's launching point? Troas Alexandria, on the west coast of Asia Minor!
Lilias Trotter as a young woman
LILIAS TROTTER, MISSIONARY EXTRAORDINAIRE: Missionary to Algeria, London society born-and-bred Lilias Trotter was a missionary for the Lord Jesus and the Gospel, and there is another gospel, the gospel of peace and nonviolence and Zen meditation and interfaith-ecumenism and whatever else people like Joan Baez champion just as fervently as Lilian Trotter the former London socialite championed Christ. What led to a Joan Baez, and what led to a Lilias Trotter? That is the question.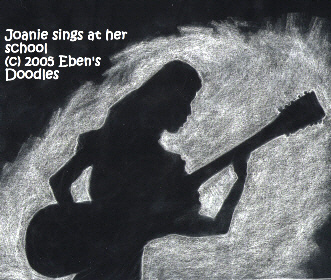 A Viet Nam veteran's ministry:
THE SACRED COW IS FINALLY BEING TURNED OUT OF THE CHINA SHOP! EVOLUTION'S FOUNDATIONS ARE FAST CRUMBLING BENEATH IT: Scientists are turning from atheism and evolution and even starting up "Creation Museums," centers of real facts and real artifacts--not just unproven theories and meager fragments of bone--showing conclusive truth about the earth's origins and development that overturn the absurd Theory of Evolution (which cannot be true in the macro-sense). Dr. Carl Baugh was a former atheist, who could no longer hold to untenable atheism and proofless evolutional explanations of the Earth, so that he became a follower of Christ while remaining an excellent scientist in pursuit of the truth. Creation Museums, such as the one he has founded, are springing up in many places, despite the ridicule and defamation of secular-humanists and evolutionists in high educational circles and in the press:



CONTEMPORARY LIBERAL REVISIONISM VS. THE TRUTH: American history is being revised and rewritten, as we know, so that there is nothing of value shown the students of America in Western Civilization, and Christianity is also defamed and made to look absurdly stupid as well as a hotbed of hate crimes. Nothing could be farther from the truth regarding both Western Civilization and Christianity. They have created the greatest societies on earth, greater and freer than anything the world ever saw before them (despite the horrible depravity unleashed by secular humanism and the rebelliousness and lawlessness of self-oriented, untaught, undisciplined younger generations who recognize no morality or heed any restraint of God or man on their behavior!). Yet from the interpretations and analysis given them today by public school teachers, administrators, and college academicians, they are both colossal mistakes. It is strange, indeed, that the very people who benefited most from Western Civilization and Christianity are the most ardent detractors. Where would these same individuals be if Western Civilization, with its foundation of Judaeo-Christian values and beliefs and institutions, had not created those advantages they now take for granted and utterly despise? Please go to the alternative, David Barton, who can set American history right on track again, if American educators will ever wake up from the psychosis of secular-humanism and reaffirm genuine knowledge and genuine scholarship:
WITCHCRAFT AND SATANISM, NOT JUST ISLAM, ARE FILLING THE VAST SPIRITUAL VOID CREATED BY SECULAR HUMANISM IN AMERICAN SOULS: We in America are experiencing the horrible interpersonal trauma and social disruption and spiritual impoverishment of a society being enveloped by a Duvalier-like voodoo bondage that will certainly, if not checked and reversed, destroy a once great society, just as it destroyed Haiti until the present overthrow of voodoo and the re-awakening of Christianity in that island nation:



Dave Hunt, author of "The Seduction of Christianity," can explain the spread of WICCA and how it is being masterminded, as a world-wide movement, by Satan himself:
PAUL WAS AN ACTIVIST, SO WERE THE OTHER APOSTLES, AND THEY FOLLOWED THE EXAMPLE OF THE REVOLUTIONARY ACTIVIST OF GOD, JESUS CHRIST! Are you an activist and want to make a difference in this world? America desperately needs activists who will support what God values in a society. Do you have time for emailing your beliefs and support of what is moral and right to those who are profiting wrongly on what is immoral and wrong? Legislators, businesses, sponsors of lewd TV shows or books, they all urgently need to hear from you as a Christian. I am not asking you to do what I have not been doing myself. We are all called to stand up for the Lord and His commandments, but there is a special way you can make a mark on this culture instead of it always making a mark on you! Be an activist for Christ--remembering that you always state the truth IN LOVE, just as He did with the Samaritan woman at the well.
Link for Christian activists, via David Wildmon's American Family Association On-line:
(c) 2006, Butterfly Productions, All Rights Reserved

To snailmail the editor of The Emmaus Walk:
Contact information: Write: Ronald Ginther, The Emmaus Walk, P.O. Box 212, Puyallup, Washington 98371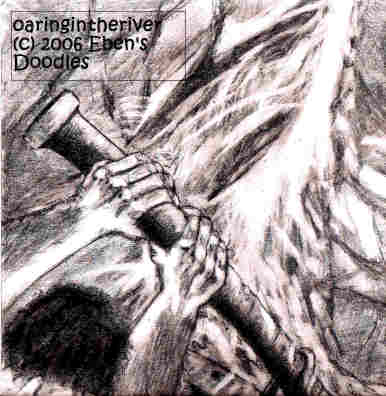 FINAL WORD TO ALL VISITORS AND STUDENTS: WE LOVE YOU, AND THANK YOU, AND PLEASE RETURN SOON TO THE EMMAUS WALK! YOU ARE PRECIOUS TO US AND TO THE LORD JESUS CHRIST! THIS IS YOUR WEBSITE, AND WE ALWAYS INTEND IT TO BLESS YOU IN EVERY WAY POSSIBLE.--Ronald Ginther, Founder, The Emmaus Walk Messianic School of the Bible