FROM THE HERMIT'S HUT BY MARY-CONSTANCE
BOOK ONE - HOME-SPUN HERMIT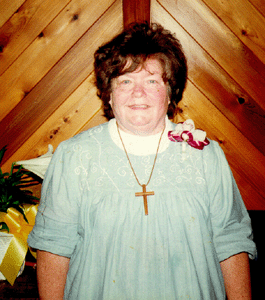 "No man can hinder our private addresses to God; every man can build a chapel in his breast, himself the priest, his heart the sacrifice, and the earth he treads on the altar."--Jeremy Taylor
---
Chapter One: The Calling and Calling and Calling
Contents: An Overview of Who and What a Hermit is - the Calling to the Solitary Life of Prayer and Contemplation - the Joy of Serving God in this Lifestyle. Nine Poems
---
Chapter Four: Who are the Hermits at Heart of Divine Love and Mercy?
Contents: The History, Rule of Gospel Love and the Commentary on the Rule of the Hermits at Heart
---
AN INVITATION TO THOSE WHO ARE INTERESTED IN BECOMING A HERMIT AT HEART OF DIVINE LOVE AND MERCY
<!-LINK2-->
Mary-Constance's "Letter from the Field," July 2005, telling of her first year founding "La Casa Del Abrazo De Dios," "The House of God's Embrace," a home to temporarily feed, house, and wash the poor and homeless and HIV-afflicted in Cuernavaca, Mexico. This home is funded only by her social security check, and love gifts from friends and family.
(c) 2005, Butterfly Productions, All Rights Reserved